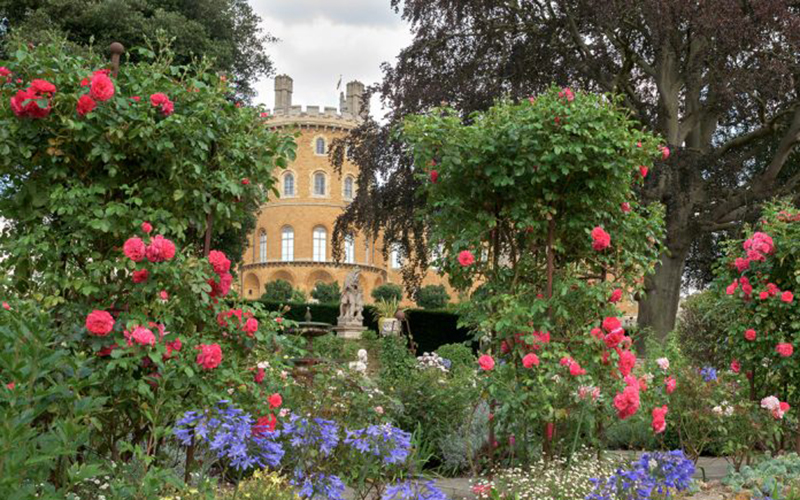 Belvoir Castle Flower and Garden Show 2021
Flower Show
Venue:

Belvoir Castle Flower Show

Date:

17 Jul 2021 -
18 Jul 2021
Location:

Belvoir Castle, Grantham, Leicestershire, NG32 1PE

Opening times:

9.45am - 4.30pm
---
Set in the stunning Capability Brown Parkland of Belvoir Castle in Grantham, Leicestershire, be inspired by the show borders, specialist growers and talks.
details
Returning for the fourth consecutive year, this two-day event takes place in the stunning grounds of Belvoir Castle over two days in July. The British Association of Landscape Industries will be taking a 6m x 3m pitch outside, amongst the stunning gardens, to promote the services of its Accredited members to the public. Alongside a marquee, the Association will also be working with local landscape professionals from its Midlands region to design and build a small raised border garden to impress show visitors.
The weekend will feature appearances from various well-known specialists and experts on the main stage, along with some glorious floral demonstrations by Jonathan Moseley. The team are also pleased to welcome back TV personality David Domoney who will be appearing again on Sunday, 18th July. In addition, award-winning growers from around the UK and locally will provide guests with the chance to purchase some truly special gardening treasures. There will also be a selection of garden furniture, sculptures and tools to tempt you.
Inspiration may be gained from the beautiful show gardens and borders, which will once again be battling it out to win the coveted Duchess of Rutland Trophy. If you need a moment to relax you can do so to the sounds of local artists on the live music stage, while treating yourself to some of the delicacies and refreshments on offer.
If the show is unable to run on these dates due to the ongoing COVID-19 pandemic a refund option would be made available. Please purchase your tickets in advance as numbers are limited. You can purchase through the link below.