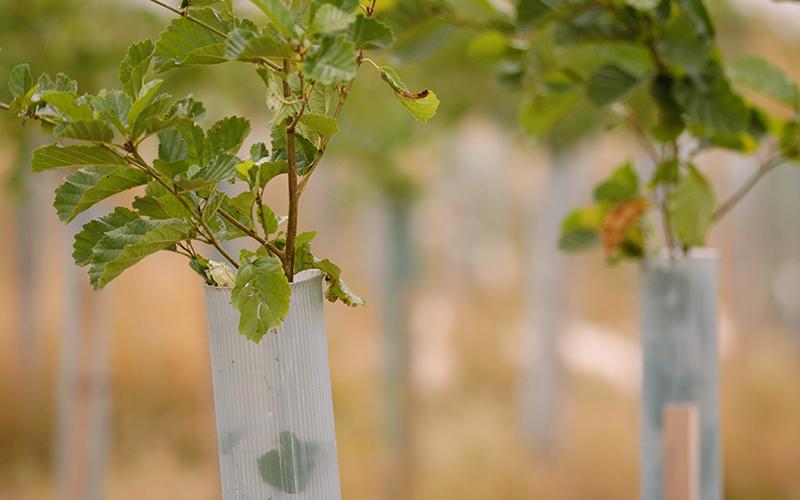 The future of sustainable forestry with Suregreen
02 Nov 2021 | BALI Member News
Over the last two years, with the aim to tackle one of the forestry industry's plastic pollution challenges and support the UK's afforestation efforts to reach carbon neutrality by 2050, Suregreen and its partner Biome Bioplastics have made significant investment in R&D to bring the new Vigilis-Bio range of biodegradable tree shelters to market. These shelters are now ready for large scale UK-wide field testing and initial commercial sales.
Extensive lab testing and accelerated weather-ageing assessments have demonstrated that the novel solution, manufactured by Suregreen using Biome's proprietary bioplastics material, performs as well as conventional tree shelters to guard and protect the first five years of a tree's life. However, unlike their traditional counterparts, Vigilis-Bio tree shelters do not need to be collected for disposal at the end of their useful life. Instead, they slowly fragment into small pieces where the soil bacteria completely breaks them down in the span of two years, leaving behind only CO2, water and a few naturally occurring minerals.
Suregreen envision a forestry industry free from plastic waste – will you join them on this journey? Get in touch with them today to find out how you can take part in the trials or to request CPD training sessions.