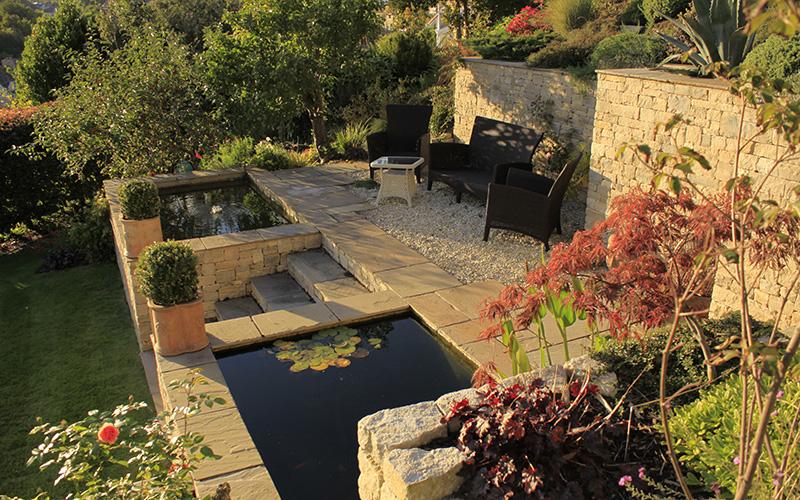 When will the BALI Award winners be announced?
04 Sep 2019 | Industry Awards
With the BALI National Landscape Awards' Adjudicators completing their final deliberations in late August, BALI is now preparing to reveal its 2019 National Award winners, with an announcement set for Tuesday 10 September 2019. BALI members who have entered will be notified individually ahead of any announcement being made.
In anticipation of the results being announced, BALI has produced a 'next steps' guide, below, providing key dates for the next few weeks and months leading up to the ceremony on Friday 6 December.
You will be notified by letter from BALI around the 2nd week in September, advising if you have won a BALI National Landscape Award 2019. The letters will be sent on Friday 6 September by first class post to the registered address that was used for the submission. For International entries, BALI will send a postal letter and email to the registered submission address on Monday 9 September. PLEASE NOTE: The adjudication panel may award or not award schemes/companies within each category.
Press releases will be issued to both industry and national press on Monday 9 and Tuesday 10 September.
Feedback on all entries is available by written request by contacting leah.brookes@bali.org.uk from 16 September to the 11 October only. The Adjudicator's decisions are final and no correspondence will be entered into.
All winners are invited to submit additional high-resolution photographs (minimum of 300dpi / landscape orientation) of winning schemes for promotion, these photographs must be received by 11 October and can be sent via Dropbox/WeTransfer to leah.brookes@bali.org.uk.
BALI will publicise all winners on its own social media channels and within industry publications. Award Winners will be published on both bali.org.uk and baliawards.co.uk for a minimum of three years.
Whilst the winner remains a Registered member of BALI they will be promoted as an Award Winner within the BALI annual Who's Who Landscape Directory.
Within each category, a Principal Award may be awarded to a scheme/company that demonstrates exceptional standards. These will be announced at the Awards Ceremony on 6 December.
The best UK National scheme across categories 1A-1U and 3A-3C will be awarded the perpetual trophy for the Grand Award which will be presented at the Award Ceremony.
All BALI members receiving a Principal Award, Special Award or Grand Award will be presented with their award on stage at the Awards Ceremony.
All Principal and Grand Award winner information is press embargoed until 4pm on the day of the Awards Ceremony.
All winning schemes will receive one plaque. Additional plaques can be purchased up to two weeks before the ceremony to be given to you at the ceremony.
All plaques purchased after this will be distributed in the New Year. To order additional plaques please email leah.brookes@bali.org.uk.
All winners of a BALI National Landscape Award are permitted to use the relevant BALI Award Winners' logo which will be sent directly to the entrant's email address from leah.brookes@bali.org.uk upon the announcement of Award winners in September. Principal, Special and Grand Award logos will be sent to the entrant's email address during the ceremony in December.
Your submission pack will be retained here at BALI Landscape House until after the Awards Ceremony in December, at which point we will send this back to you.
Tickets are now on sale for the BALI National Landscape Awards ceremony at JW Marriott Grosvenor House, Park Lane, London. Please visit baliawards.co.uk for more details. Early Bird rates are available until Monday 23 September.
BALI would like to wish all members that have participated in the Awards for 2019 the very best of luck and should you have any questions please do not hesitate to contact Events Project Manager, Leah Brookes, at leah.brookes@bali.org.uk or call +44(0)24 7669 0333.