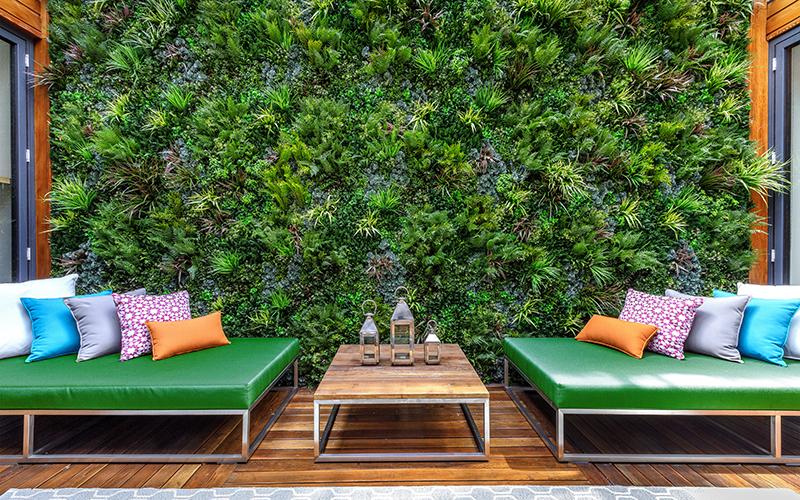 Global leader VistaGreen rebrands to VistaFolia
14 Oct 2020 | BALI Member News
VistaGreen, the global leader in the design, manufacture, and installation of stunning zero-maintenance green wall solutions has rebranded itself as BALI Registered Affiliate VistaFolia. This coincides with the launch of their new and improved Vistafolia Panel, which has been hand-designed in the UK and is the only product of its kind to be independently tested for both UV resistance and fire retardancy to the highest standards.
This brand new product, coupled with Vistafolia's commitment to quality and innovation, puts Vistafolia at the very top of the artificial green wall market, offering beautiful, customisable solutions that are befitting of projects of any size, and shape, in any location.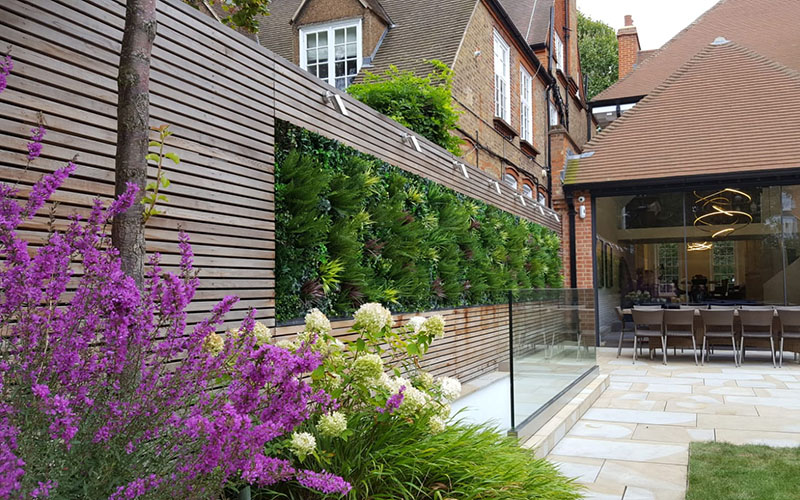 Technical Manager Ric Lumb, himself a winner of numerous landscaping awards, said of the new product launch:
Given how quickly the green wall industry is expanding, Vistafolia® are really excited to be working with some of the best landscape professionals in the industry, helping to create some stunning solutions that are making their projects stand out from the rest.
Working with both residential and commercial projects, indoor or outdoor, large or small, Vistafolia® represents the very best in vertical greening. In conjunction with the launch of the new panel, their range of colour and texture boxes has also been expanded to include 8 different varieties of ultra-realistic foliage that can be added to the panels to customise the look and give the finishing touches to any project. There really is something for everyone, and every customer can have the breath-taking green wall that they deserve, tailored to their own tastes.
For the last two years, we've been collaborating strongly with BALI Registered Affiliate London Stone, with our exciting range of products available to see in their stores. Why not pop down to one of their showrooms, or simply get in touch with us today and request our brand-new brochure and become a part of the Vistafolia® green wall revolution.