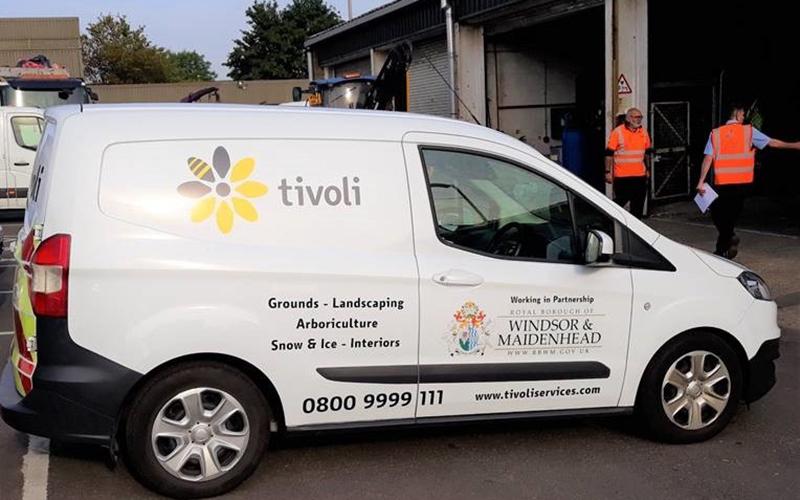 13 Aug 2019 | BALI Member News
New dual-branded graphics have recently been installed on several Tivoli fleet vehicles in partnership with The Royal Borough of Windsor & Maidenhead.
18 vehicles have already had the new livery fitted, and as new vehicles are acquired to the fleet ranging from double cab tippers to small commercial vans, you will be seeing more of the rebranded vehicles rolled out on roads across the district.
Tivoli has been working with The Royal Borough of Windsor & Maidenhead for almost 20 years, delivering grounds maintenance services for the council's green space management contract. The new branding shows the various services that Tivoli can provide alongside RBWM branding, demonstrating the partnership-working approach adopted by both parties. The vehicles have also been fitted with reflective graphics and high visibility safety markings to reduce the potential for accidents.
Brad Cole, Tivoli Regional Director, said:
We're thrilled to see the new vehicle livery in place on the contract. It's important that our teams are visible in the area, and that Royal Borough residents have confidence that we are dedicated to delivering a first-class grounds maintenance service in collaboration with the council.
Councillor Samantha Rayner, lead member for culture and communities, said:
Our parks and open spaces are much loved by our residents and it is important that they see the team who work within them. The new livery shows our commitment to working together and ensuring our parks are the best for our residents.