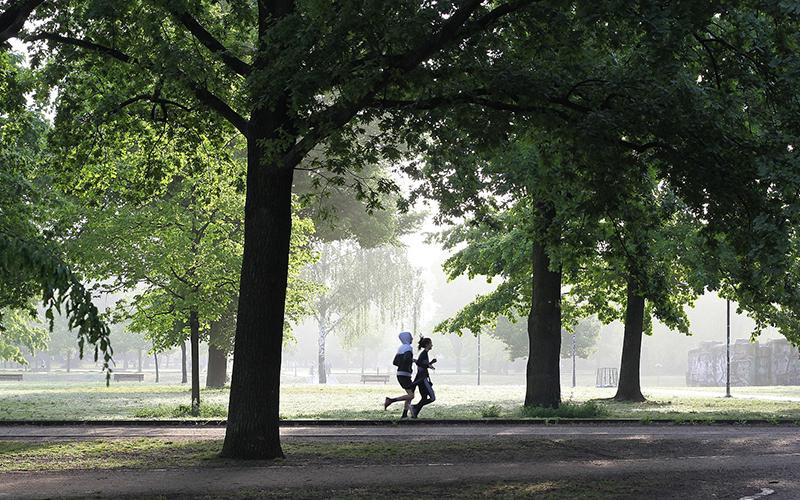 The Parks Alliance to make a case for parks investment
21 Nov 2019 | BALI News
Whoever wins the general election, protecting the environment and tackling climate change will be two key objectives. How we manage our landscapes and in particular how urban parks and green spaces are maintained and developed are key to delivering these. But the proportion of urban green space is falling and the amount invested by councils in maintenance has been reduced by over 30%.
The Parks Alliance (TPA) has been working with government and other organisations to highlight the benefits of parks and has recently called for more investment - but its future funding is uncertain. If you want to help the TPA continue its campaign to ensure the green space sector is funded appropriately and receives the investment needed please see below how you can get involved.
Help Make Parks Count
The story of The Parks Alliance (TPA) is one of a start up. An idea turned into action by leaders in the sector in support of parks in the UK. But TPA remains on a journey and is at a critical stage. BALI sits on the wider board and supports the cause.
On BALI's relationship with The Parks Alliance Wayne Grills said;
"Because of the good work the TPA is doing and because of the Parks Action Group set up and funded by the Government, BALI is continuing to support the cause due to the uncertainty of future funding."
The opportunity…
As we move into 2020 the issue of parks and green spaces is now firmly on the political agenda reflecting their contribution to health, tackling climate change and bringing communities together. But further work is needed to ensure investment flows into these important assets at the local level. The government and TPA will publish a business case for parks in early 2020 that will make the case for investment to local leaders. This provides a unique opportunity for the sector to campaign for parks investment in every locality.
The ask…
TPA now needs your help to continue our Make Parks Count campaign to increase investment in parks. £20k is needed to sustain the organisaiton so we are asking leading parks and greenspace companies to contribute £2k each.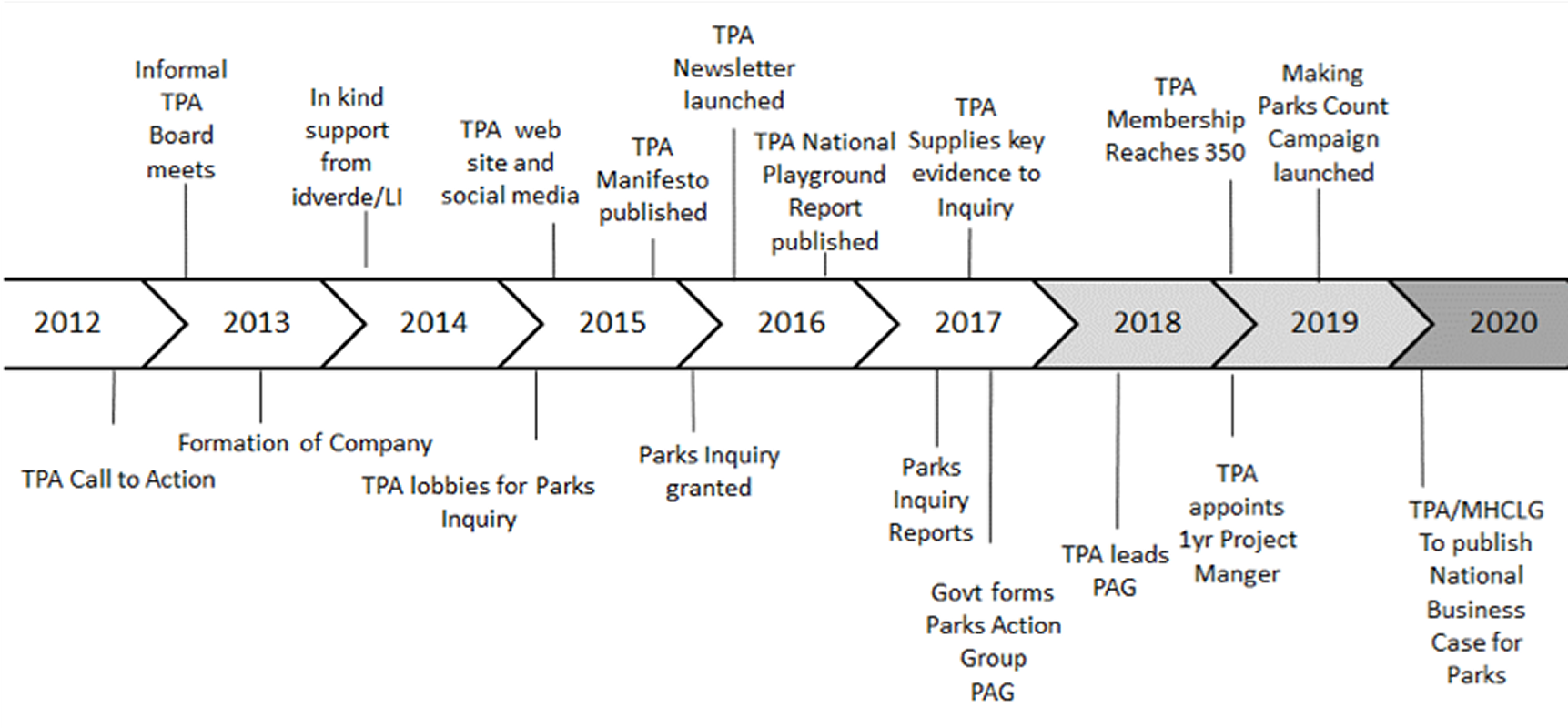 The return…..
In return your logo will be prominently displayed on TPA communications, web site and newsletter and you will have the opportunity to shape TPA strategy and influence government.
Who are The Parks Alliance?
The Parks Alliance is the only independent, nationwide organisation solely dedicated to parks. It seeks to unite and serve a network of thousands of civic and community leaders, government departments, service providers, funders and others.
Since 2012 we have made the case for UK parks influencing government, supporting the sector and promoting the critical role that parks play in our communities.
For more information contact Robert.pearce@theparksallaince.org.uk or visit theparksalliance.org