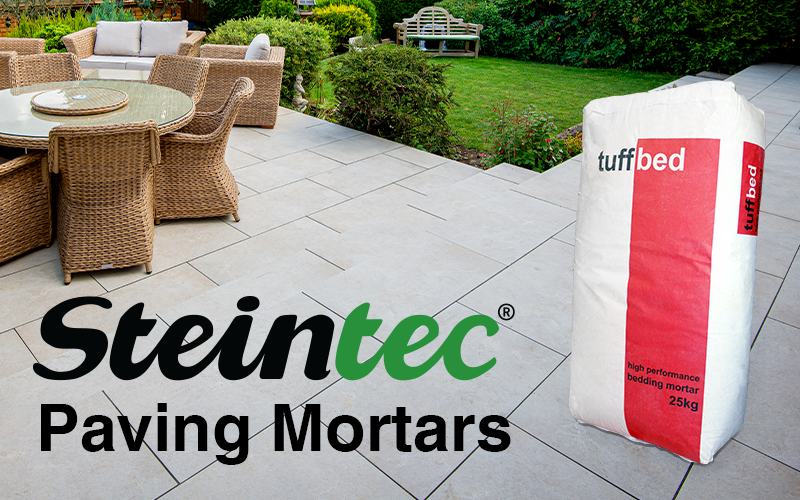 Steintec continue operation with safe working practices
07 Apr 2020 | BALI Member News
Steven Burton from BALI Registered Affiliate Tuffbau Ltd T/A Steintec noticed many members in BALI's closed members-only Facebook group were are unsure about carrying on work and who needs to carry on working during lockdown for the sake of their businesses and can do so in isolation. Those that could carry on working are faced with supply issues as most merchants and distributors are now closed.
The Tuffbau Ltd T/A Steintec factory is running a skeleton service during the lockdown as they are needed to supply paving mortar to some essential projects which are required to keep operating (hospitals, etc). Of course, they are taking every precaution in all aspects of their operation including customer deliveries.
They are therefore currently able to deliver paving bedding, priming and jointing mortar nationally direct to contractors and landscapers.
The company will be reviewing orders to assess the best and safest method of delivery.
Deliveries may only be carried out on a non-contact basis, contact will be made prior to delivery to assess and agree on safety measures accordingly.
Commercial collections can be made by prior arrangement of time slot and hygiene requirements.
If you have any queries, the company can be contacted on 0203 598 9800 or email info@tuffbau.com or visit www.tufftrade.co.uk