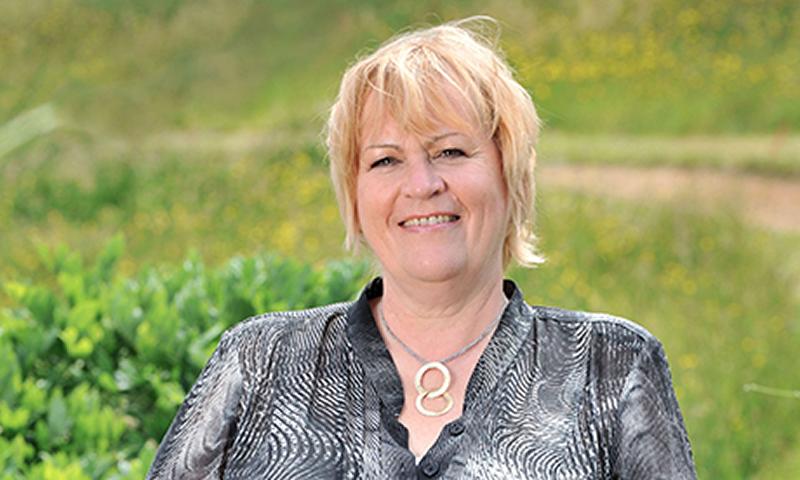 RHS Director General Sue thanks BALI in webinar
05 May 2020 | BALI News
On Monday 4 May 2020, Managing Director of Eljays44 and industry publication Pro Landscaper, Jim Wilkinson, exclusively interviewed the Director General of the Royal Horticultural Society, Sue Biggs CBE, in the fourth Pro Landscaper Summit webinar conducted via Zoom. With over 200 virtual attendees tuning in, the 50-minute session covered a variety of subjects, from the impact of COVID-19 on the RHS to the upcoming virtual Chelsea Flower Show and their future plans for 2020 and beyond.
Just over 20 minutes in, Sue complimented the work of the British Association of Landscape Industries (BALI) and our Chief Executive, Wayne Grills, as part of our collaboration through the Ornamental Roundtable Group (OHRTG), of which BALI is a key member. The concerted efforts achieved to-date by members of the group, including extensive lobbying of government and the publishing of several major industry research pieces in 2018 and 2019, has resulted in several ministers taking notice of this sizeable £24bn ornamental horticulture sector, including the £12bn landscape services industry where BALI members make up a large majority.
Sue also made a reference to the introduction of construction awards at most of the major RHS shows, recognising the work of landscape contractors specifically. BALI worked alongside the RHS for many years to help bring this to fruition and are pleased to see it has become a mainstay of some of the world's largest flower shows.
Commenting during the live broadcast, Sue said:
There has been a seminal step-change moment for gardening, and the importance of it for both physical health and mental wellbeing. It brings communities together. If we can all come together now, as one industry, the Government will have to listen to us. We must encourage everyone to work together.
With all RHS Gardens closed to the public, as well as RHS Chatsworth, RHS Malvern, RHS Chelsea and RHS Tatton all cancelled, plus, a large majority of RHS staff furloughed to-date, 2020 has been incredibly challenging for Sue and her team, but it's certainly not all bad news. Sue also took the opportunity to reiterate that RHS Hampton Court Palace Garden Festival, which celebrates its 30th anniversary this year, is continuing. Instead of it being cancelled, the show has a new autumn date of 10-15 September 2020. This year's key theme is 'Gardening for Everyone', bringing together family, friends and communities, as well as reconnecting with green spaces and the outdoors. This theme follows on from a recent RHS survey that revealed 52% of people in Britain claim to have experienced 'feeling alone' at some stage in their life.
Elsewhere, the RHS is planning its biggest celebration of horticulture, design and landscaping in 2021, starting with the opening of the highly anticipated RHS Bridgewater on the 11 May 2021. This will be swiftly followed by the return of the RHS Chelsea Flower Show later in May. June will see RHS Wisley opening its brand new Horticulture Science and Learning Centre alongside several new gardens that will also be opening up to the public, including both Wildlife and Wellbeing Gardens. The World Food Garden is also due to open in 2021 but currently has no fixed date.
It's great to see that the RHS has some big plans for the future, despite the challenges COVID-19 has posed and continues to pose, and BALI wishes to thank Sue for her kind comments and will continue to support the RHS.