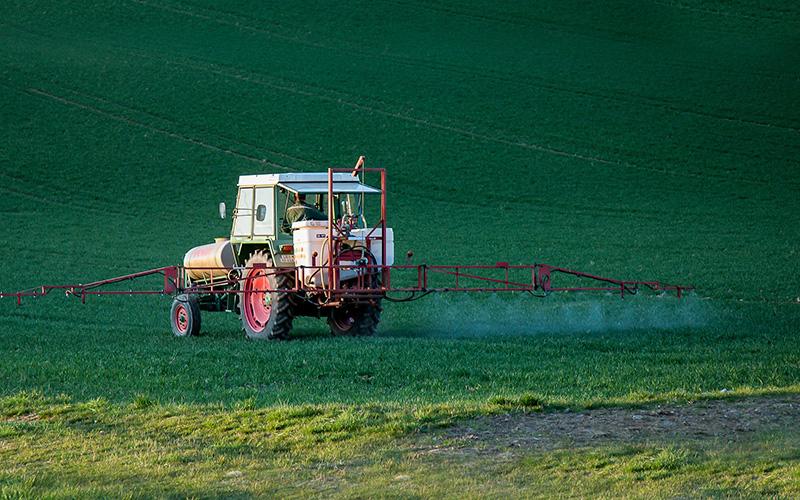 01 May 2019 | Technical News
This guidance outlines the arrangements that would come into force to regulate Plant Protection Products (PPPs), often referred to as 'pesticides', if the UK leaves the EU without a deal. It is meant for guidance only, and you should consider whether you need separate professional advice before making specific preparations.
What are PPPs?
Plant Protection Products (PPPs, more commonly known as 'pesticides') are treatments that protect valuable plants, such as crops, against pests and diseases or prevent the growth of unwanted plants such as weeds. They benefit society by helping UK farming to provide a supply of high quality, affordable food and aid in keeping transport infrastructure, public and amenity spaces and gardens clear of unwanted plants. However, pesticides can also pose risks to the environment and human health and therefore it is essential to have effective regulation in place.
Currently, PPPs are subject to EU regulations. The EU regime relies on centralised EU processes, EU institutions and the sharing of responsibilities between all EU countries. It comprises of three main measures:
- Regulation of the placing of PPPs on the market, including the approval of active substances, authorisation of products and the management of associated risks. (EU 1107/2009)
- Regulation of Maximum Residue Levels (MRLs) of an active substance contained in plant protection products permitted to remain in marketed foods, reflecting the residue arising from the authorised use of PPPs. (EU 396/2005)
- A framework of action to ensure the sustainable use of pesticides.
Further information on the EU regime.
Preparations for if there is no deal
If the UK exits the EU with no deal the current EU regulatory regime will be converted into UK-wide regulations.
This regime will enable UK-wide decision making and exercise of functions by the UK Government and the devolved administrations acting collectively, with HSE continuing to act as the regulator on behalf of all four administrations. After we leave the EU, we will maintain the current high standards of protection for people and the environment.
The new UK-wide PPP legislation will remain very similar to the existing EU regime.
General action for business
No immediate action is required in respect of current active substance approvals, PPP authorisations, and Maximum Residue Levels (MRLs). These will all remain valid in the UK and EU after exit day as now.
Start to consider what new applications businesses might wish to make under both the UK and EU regimes in the period after EU exit, and to plan ahead for any applications under each regime relating to renewals of existing approvals and authorisations as they expire over time.
Keep in touch with HSE as the regulator with respect to any current applications.
Further information - applications for active substances and products
All current active substance approvals, PPP authorisations and MRLs in place on the day we exit the EU would remain valid in the UK after we leave, so businesses could continue to trade and products would continue to be available.
For more information please visit: HSE Regulating pesticides (PPP) if there's no deal