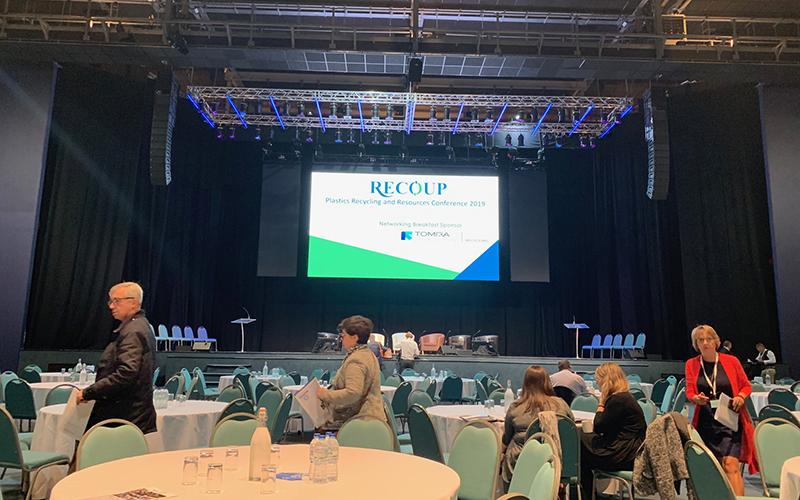 03 Oct 2019 | Technical News
Following BALI's National AGM focus on recycling, BALI's Technical Officer Owen Baker travelled to Peterborough to attend the Plastic Recycling Conference hosted by RECOUP on 26 September 2019.
The conference hosted over 30 guest speakers, including industry speakers from the Horticultural Trades Association, Environment Agency, as well as many household names such as Tesco, The Co-Operative Group and McDonald's.
Key points from the conference include delegates referring to 'Plastaphobia'. A term coined by the recycling industry to reflect the growing resentment of plastic as a material by the public.
There are challenges in the horticulture industry. Some items such as the plastic sacks used to hold compost cannot yet be recycled. Neither can the containers used to hold garden chemicals. However, there have been successes with plastic pots which are now produced from recycled material and can be fully recycled.
In the fast-moving consumer goods (FMCG) world, recycling professionals are keen to explore initiatives which encourage the notion of a 'circular economy' or LOOP system. This is where materials are manufactured (e.g. a plastic bottle), sent to a shop to be sold, purchased by a consumer and the used container is then returned to the shop, which then sends the empty container back to the supplier for recycling.
Other experts suggested standardisation of materials and products would help hugely i.e. ensure manufacturers of containers use the same material so that it can be recycled together.
Light weighting packaging was another proposed option, whereby packaging is made using less plastic or pigmentation.
A spokesman from Friends of the Earth highlighted a number of areas in which the recycling industry needs to improve:
Incineration of waste materials is continuing where recycling is not seen as an option – this is the worst thing that can be done.
A significant amount of waste from the west is sent (sometimes illegally) to south-east Asia for disposal. This is not a solution and is merely moving the waste problem from one continent to the other.
Small plastics such as small bits of car tyres and even small bits of carpet (!) continue to be a problem at the bottom of the food chain. Plastic bags are not the only problem in the sea.
Chemical recycling was mentioned by several experts and purported to be the next big thing in recycling. This is where a chemical is used to break down plastics back to oil so that it can be used again.
Local authority recycling was criticised for the lack of material (different types of plastic) that is accepted by kerbside collections. It has been suggested that recycling companies are often not getting the material that is collected by local authorities.
BALI has been working hard to promote an environmentally friendly approach to business, with a drive recently with the development of 'Project Planet' at Landscape House, which involves an internal review to understand if there are further ways in which the team at Landscape House can play their part to help protect the planet.