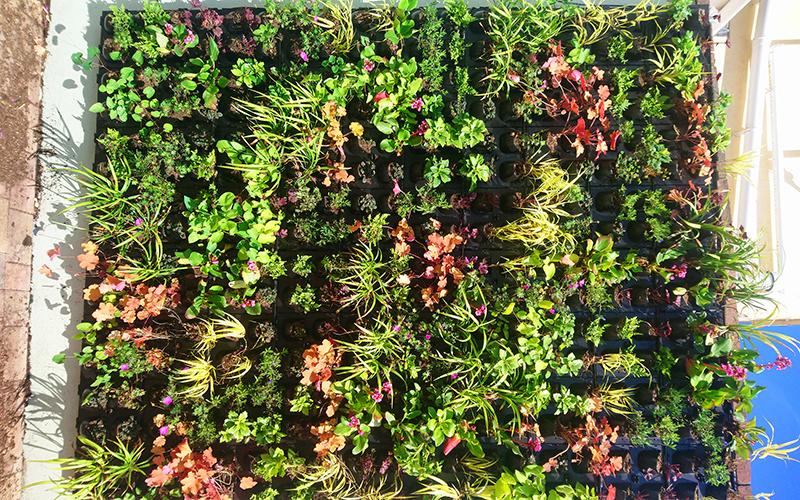 Platipus Anchors G-WALL system proves effective
22 Jul 2020 | BALI Member News
Platipus G-WALL project – Private Residence in Bristol
Since BALI Registered Affiliate Platipus Anchors' G-WALL, modular green system, was bought to market last year they have had the opportunity to work with some very talented designers and installers. Like Daryl Williams who was approached to design a G-WALL system for a 2.8 metre high patio wall. To maximise the potential green space, 5 square metres of Platipus G-WALL was used. This gave Daryl, 320 individual pots, or 64 per square metre to finalise her design.
A selection of eleven evergreen or semi-evergreen plants were used for colour and texture throughout the year. They included amongst others Ajuga reptans 'Metallica Crispa' and Epimedium pinnatum elegans. They were planted into the individual cups that can accommodate 9 and 10 cm pots.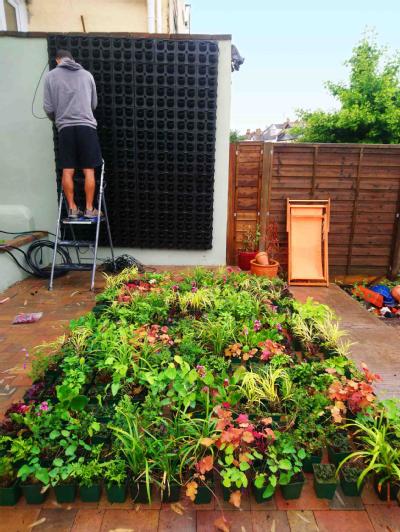 Assembly of G-WALL system
As the G-WALL system uses no batons, rails, hanging grids or membranes, it was fixed easily directly onto the wall. The modular nature of the G-WALL allows for incredibly simple vertical and horizontal expansion, using the interlocking omnidirectional cells. The plants were then laid out in rows on the ground to achieve the desired design and planted row by row.
The G-WALL has clips to allow the use of 13/14mm irrigation piping. As the system uses our unique 'drip through' solution, Daryl was able to minimise the amount of piping to every second row. Allowing an environmentally friendly, discreet and aesthetic finish.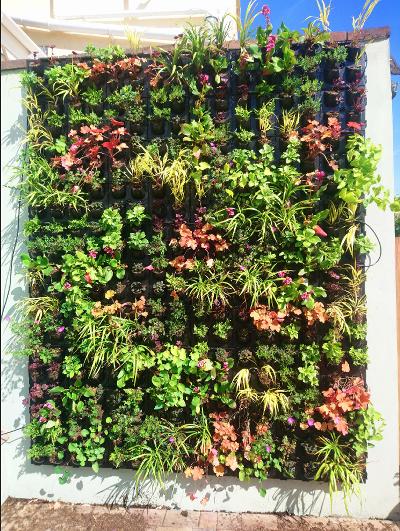 Completed project
The result has really lifted this area, changing the grey wall into a wonderful pallet of colour and maximising its green space potential. A hearty congratulations to Daryl on her amazing work.