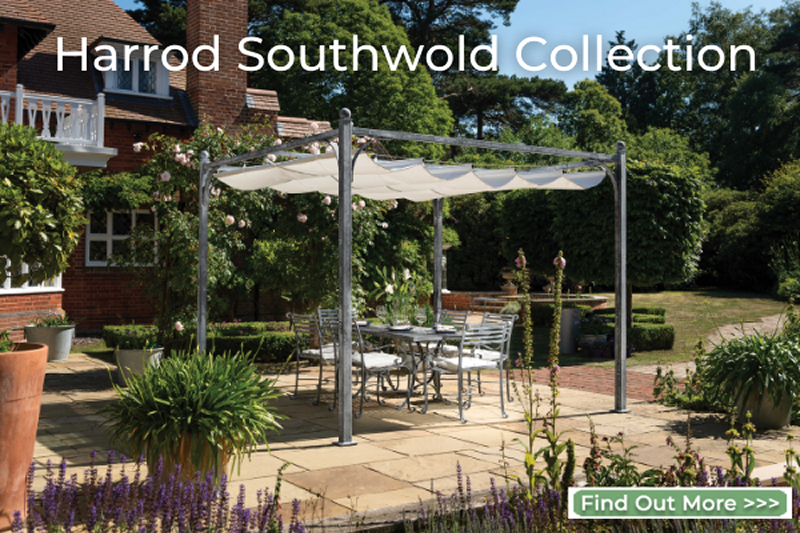 Plan to enjoy an outdoor space in style
18 Feb 2021 | BALI Member News
New for 2021, Harrod Horticultural are excited to introduce a number of delightful complementary garden pieces to the Southwold Collection, that enable the handsome silvery grey patina to be flowed throughout the garden.
From formal dining sets and side tables to towering obelisks, supports, trellis and a traditional pergola, they have everything required to perfectly enhance your customers garden or patio, while complementing the beautiful planting plans in your designs.
The new 2021 Harrod Horticultural Trade brochure will be posted out shortly to existing customers. If you would like to request a copy email trade@harrod.uk.com
They were pleased to supply our Contemporary Square Pergola to Parme Garden Design, to feature in a garden conversion for a group of newly renovated barns. To find out more about this trade project and many others click here.