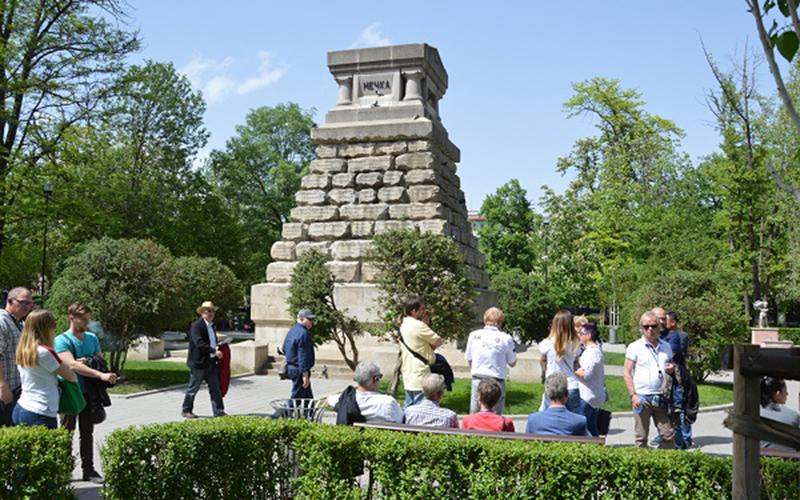 16 Apr 2019 | BALI News
The European Landscape Contractors Association (ELCA) is continuing its successful expansion with a new President, Henrik Bos. Henrik, who took over from Emmanuel Mony after serving a nine year term, is now in charge of 24 active members, including the British Association of Landscape Industries.
Originally from Finland, Henrik is a professional landscaper and business owner, and is also a member of the board of the Finnish Landscaping Association, member of the board of the Finnish Association of Infrastructure Constructions, on the board of Nordic landscaping and is a World Skills Expert and World Skills Skill Manager from 2017.
Henrik will be supported by re-elected ELCA Vice-Presidents Lutze vom Wurmb from Germany and BALI Board Director and BALI Registered Contractor Ground Control's Training Manager Neil Huck from Great Britain.
Henrik, who has now started in post, has ambitious goals for the next three years, alongside his mantra, 'Be part of the greenest network to create a greener world'. As well as continuing lobbying efforts, he particularly wants to promote landscape contractors who work, day-to-day, on the implementation of providing multiple solutions to existing environmental green problems.
Commenting on his post, he said:
"Thank you for this opportunity. I feel humble to be part of this group and will do everything to fulfil the needs and expectations of the whole ELCA, Presidium, Associations and the Committee of Firms. My ambition is to develop international cooperation and to bring education and development to associations and companies in our trade. I believe that if the market is growing, good associations and companies are growing also. I believe that ELCA should get closer to its members. ELCA should also bring more value to its members so it can be more appealing to new members. The exchange of knowledge and vision of the associations and companies between countries is the biggest value of what ELCA can bring to the table."
With Brexit now delayed until 31 October 2019, it remains to be seen what will help to Great Britain's, and therefore BALI's, involvement with ELCA moving forward. BALI will continue to provide an update with its own members and the wider UK land-based industry on the activities of ELCA and its members.