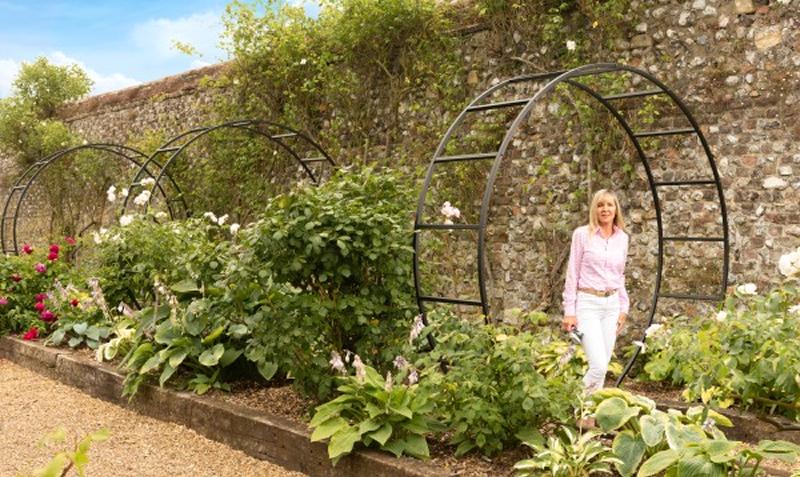 Harrod's arches & pergolas will transform your garden
05 Jul 2020 | BALI Member News
BALI Registered Affiliate member Harrod Hortilcultural's arches and pergolas are manufactured here in the UK, are made to last and will draw admiration from any garden visitor. They have many different shapes and sizes and different colours to suit any size plot. They've included a few of their favourites here, such as their popular Moon Gate Arch above which is available as a single arch, a pergola, or as they think it looks great as pictured with several single arches creating a tunnel walkway. Take a look at the full range here.
Their top of the range Modern Pergola certainly makes a statement in any location. It is available with either a retractable awning (for rain or shine) or with wires for your most fragrant of favourite climbing plants. It can also be paired up with our stunning laser screens. For something a little less imposing, take a look at two of their most popular designs - The Roman Pergola or the Ellipse Garden Pergola.
Their range is sure to include something suitable for any customer's garden budget. Email trade@harrod.uk.com for further information and trade discount prices.