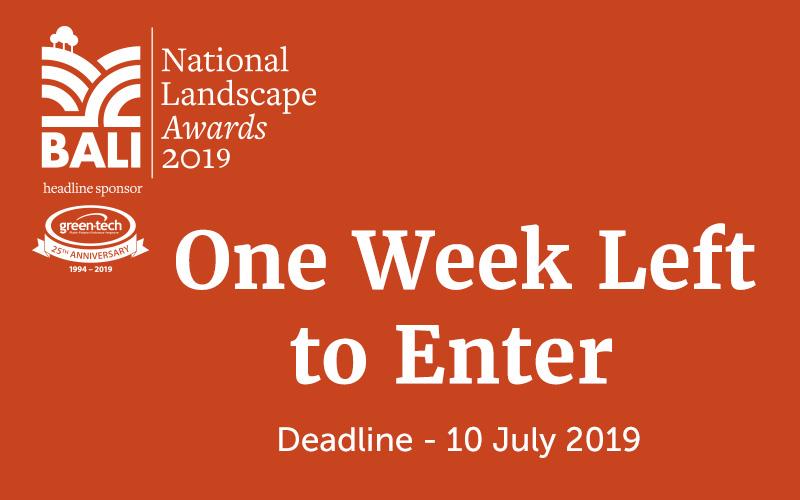 Less than a week until BALI Awards final entry deadline
03 Jul 2019 | Industry Awards
Submit your entries now...
The BALI National Landscape Awards holds a certain prestige within the landscaping community, showcasing only the top industry standards. Here are just some of the reasons why you should enter.
Acknowledging and rewarding professional excellence
Allows your company to build brand awareness
Company promotion across BALI publications and other industry publications
Industry recognised award
Generate new business
Position your company as an integral part of our industry
Reinforce client confidence and expand your reach
Categories you can enter
International Category - View here
Are you an International member with a project worthy of a BALI National Landscape Award? Are you a UK based BALI member working internationally, we have a category for each. Enter here today.
Affiliate Exceptional Service Category - View here
As a Registered Affiliate member do you provide efficient service, exceed customer expectation and are proactively involved with BALI events? If so, enter your company here.
Employer Excellence Category for turnover of under £2.5m or over £2.5m- View here
Does your company offer excellent staff development or demonstrate exemplary business practice? If yes, enter here.
Key links
For further details on eligibility and information or contact Events Project Manager Leah Brookes on +44 (0)24 7518 5613 or leah.brookes@bali.org.uk.