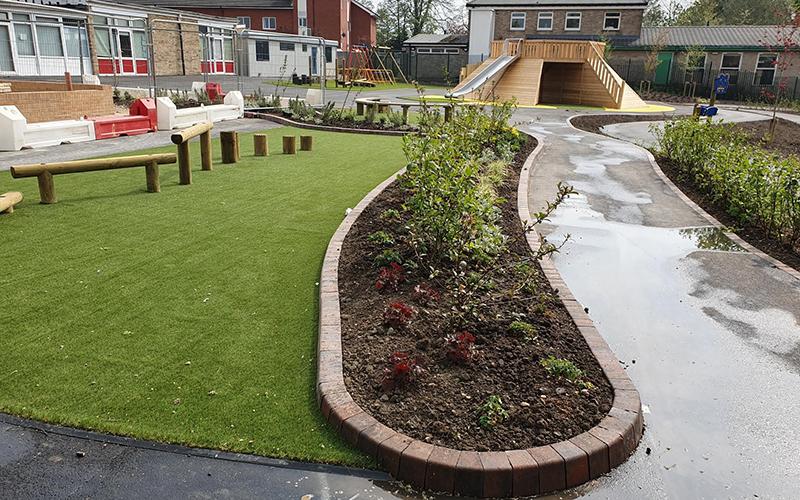 14 May 2019 | BALI Member News
BALI Registered Affiliate member Johnsons of Whixley recently teamed up with Bettys & Taylors Group to provide over £5,500 worth of plants to The Big Build Project at Springwater, a special needs school In Harrogate that provides education to children between the ages of 2-19 years that have a range of complex life-limiting and learning limited conditions.
The donation was recognised with a Variety Big Build Award at the Yorkshire Property Awards 2019, Rudding Park on Thursday 9th May.
The evening was hosted by Martin Bayfield where over 1,000 guests attended to celebrate the many achievements of businesses in the Yorkshire commercial property sector.
The 'big build project' was launched by Children's charity Variety on the back of their visit to the school in 2017 when Yorkshire Regional Development Director of Variety, Charlotte Farrington recognised how restrictive the school was for the children. Variety managed to enlist numerous local businesses that attend the Yorkshire Property Awards each year to get on board with donations and services to help give the school a much-needed makeover.
The 1,430 plants that were donated are now in place in the new interactive, and sensory stimulating playground with varieties such as lavender, mint and rosemary included in the planting plan.
Marketing co-ordinator Eleanor Richardson, said: "I had a fantastic evening collecting the award on behalf of the company, it's great to have our contribution to Springwater recognised and to see the great impact our donation has had on the school, we hope to help contribute to similar projects in the future"