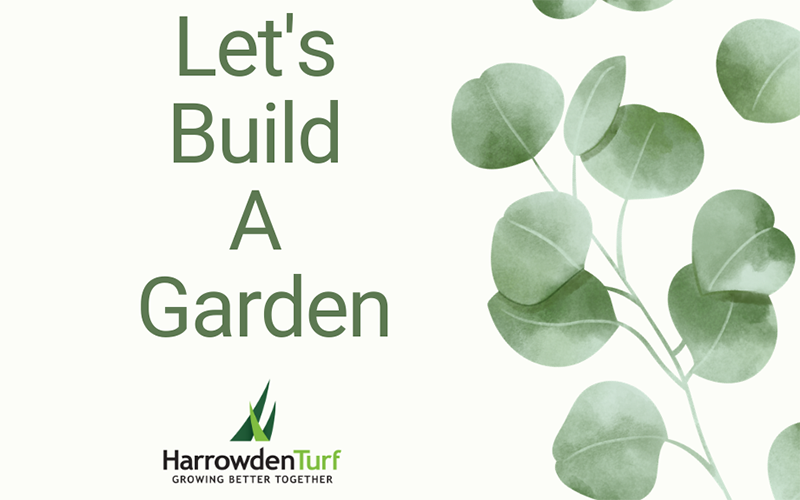 Harrowden Turf launch "Let's Build A Garden" campaign
24 Mar 2020 | BALI Member News
As Coronavirus (COVID-19) cases are becoming more widespread and the World Health Organisation (W.H.O.) have now upgraded this current outbreak to the status of pandemic, we are now having to think about how this affects all of us.
"Let's Build A Garden" is a social media and e-communications campaign initially aimed at BALI Registered Affiliate Harrowden Turf's customers and followers but designed to encourage sharing of information and to engage with vulnerable groups, those with unexpected childminding responsibilities and those self-isolating because of COVID-19.
Stuart Ridd-Jones, Managing Director:-
"Horticulture and gardening are "soul" activities and in these unprecedented times we are being encouraged to nurture mind, body and soul. "Let's Build A Garden" will use social media platforms to provide step by step ideas, resources and "homework" to get these key groups and others starting a garden project. Each week a new step will be introduced – hopefully with ever-growing support."
The team at Harrowdeen Turf have also teamed up with the #keepcalmandgetreadytogarden initiated by Porters Fuchsias and #plantsmakepeoplehappy to try to bring ideas together.
As well as utilising social media platforms "Let's Build A Garden" will encourage people to send in plans, mood-boards, mind-maps, pictures and ideas to marketing@harrowdenturf.co.uk to be shared and used as inspiration for others.
For more information visit Harrowden Turf and Turfonline Media Office please email marketing@harrowdenturf.co.uk or call 07980 568842.