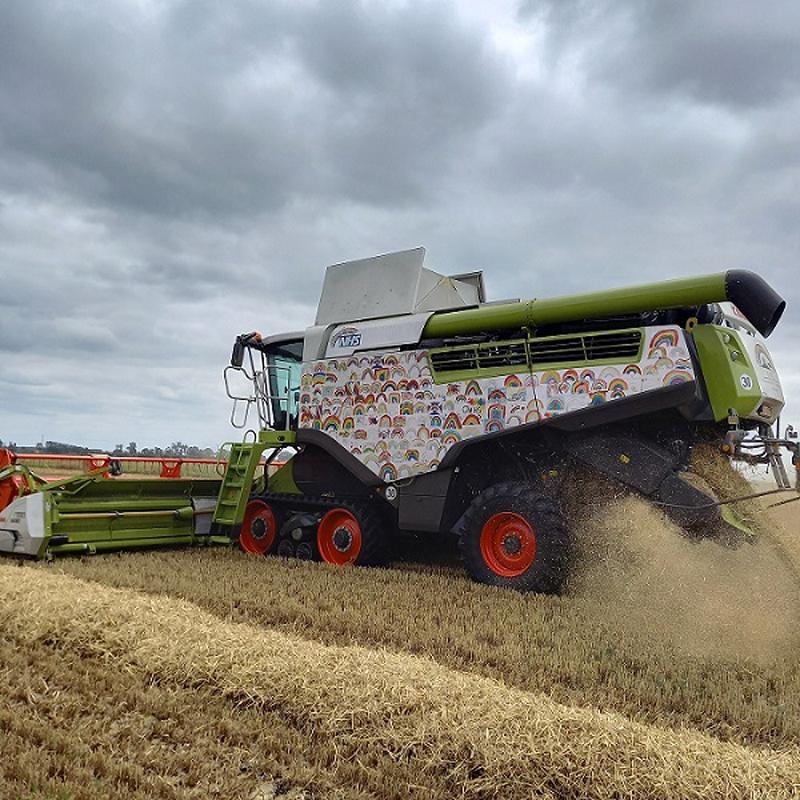 Harrowden Turf's "Rainbow Combine" raised £1k for NHS
16 Sep 2020 | BALI Member News
To acknowledge the great work that the NHS is doing to protect and save our lives during this difficult time, Registered Affiliate Harrowden Turf and their combine contractor Christmas Hill Farm have come together to create something eye-catching and special to raise vital funds for NHS charities.
Harrowden Turf set out to raise money for the NHS by helping to wrap Christmas Hill Farm's brand new combine harvester in beautiful rainbows designed by local children and pledging to donate money to NHS charities together for every acre that was harvested by the "rainbow combine".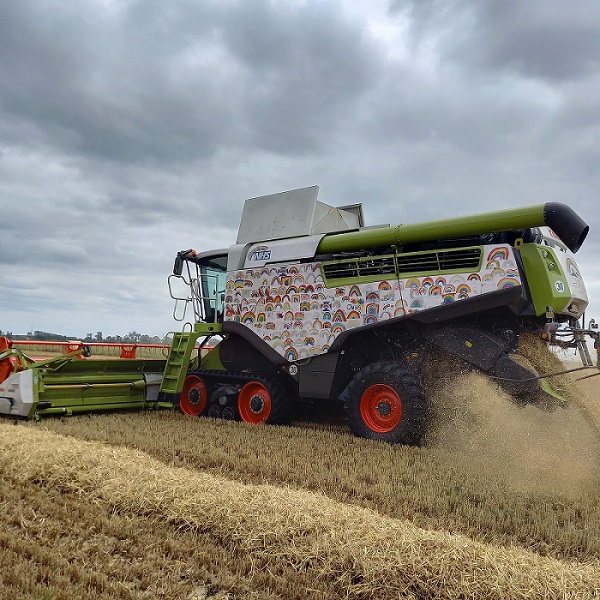 The rainbow combine looks wonderful and is now a proud part of the Christmas Hill Farm machinery fleet.
Staff were also encouraged to get involved and sponsor the rainbow combine through www.justgiving.com/fundraising/christmashillfarm.
Four months after the original creation, the combine is still harvesting and the project has so far raised £1,000 for the NHS.