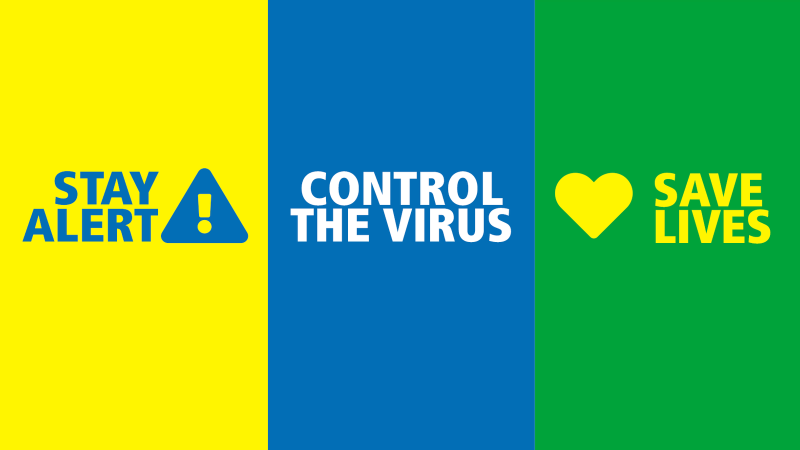 Government announces new COVID-19 measures
11 May 2020 | BALI News
Following the Prime Minister's address to the nation on Sunday 10 May 2020, where Boris Johnson described the alterations to the current coronavirus (COVID-19) measures, the British Association of Landscape Industries (BALI) is once again seeking urgent clarification from Westminster and Scottish Government on what the measures mean for those working in the ornamental horticulture sector which employs over 500,000 workers, with a specific focus on the landscape services industry which delivers an £11bn annual tax contribution to the UK economy, making it significantly larger than aerospace.
BALI's Chief Executive Wayne Grills has contacted senior officials this morning from the Department for Environment, Food and Rural Affairs, including the office of George Eustice MP, as well as contacts in Scottish Government to seek answers to questions related to the new Stay Alert - Control the Virus - Save Lives campaign revealed by Boris Johnson on Sunday for those living and working in England. The three devolved governments in Scotland, Wales and Northern Ireland have confirmed they will not be following Westminster's guidance and have subsequently reaffirmed the message Stay at Home - Protect the NHS - Save Lives.
The revised guidance in England now asks that people:
Continue to stay at home as much as possible
Continue to work from home if possible
Businesses and individuals who cannot undertake work from home, such as construction or manufacturing, to go back to work from this Wednesday, 13 May 2020 but try to avoid using public transport and instead drive, or preferably walk or cycle
Continue to limit contact with other people
Continue to maintain social distancing
Continue to practice elevated hygiene
Fines have increased from £60 to £100 for any person(s) caught breaking the 2m social distancing rule.
In Scotland, Scottish First Minister Nicola Sturgeon unsurprisingly confirmed there was to be no change to the current restrictions and that Scotland would not be following the new guidance announced in Westminster.
In Wales, following the Welsh Government's announcement last Friday 8 May that garden centres would be allowed to reopen from today, Monday 11 May, under strict social distancing measures, elsewhere there has been no significant change to their current restrictions although this is most certainly welcome news for growers, nurseries and garden retailers in the country.
In Northern Ireland, the Northern Ireland Executive has also confirmed people are to stay home, but the cross-party Executive is meeting later today, Monday 11 May, to discuss their own 'exit lockdown roadmap'. Details are forthcoming.
For BALI members who have chosen to continue working safely throughout the COVID-19 pandemic whilst adhering to the Public Health England guidelines, there have not been any significant changes. For those members who have, up-to-now, decided not to reopen or continue works, BALI will be seeking further clarification throughout Monday 11 May and Tuesday 12 May, as more information is published.
The government must see a sustained and considerable fall in the number of reported cases, and rate of infection (also known as the R-value), which is currently somewhere between 0.5 and 0.9, before further easing measures can be introduced. The UK Government will want to try and keep this value as low as possible, but most certainly below 1.
For industry updates on coronavirus, including BALI's latest statements, guidance documents, templates and FAQs, please visit our COVID-19 portal. BALI members are also strongly advised to join in the discussion in our closed members-only Facebook Group.