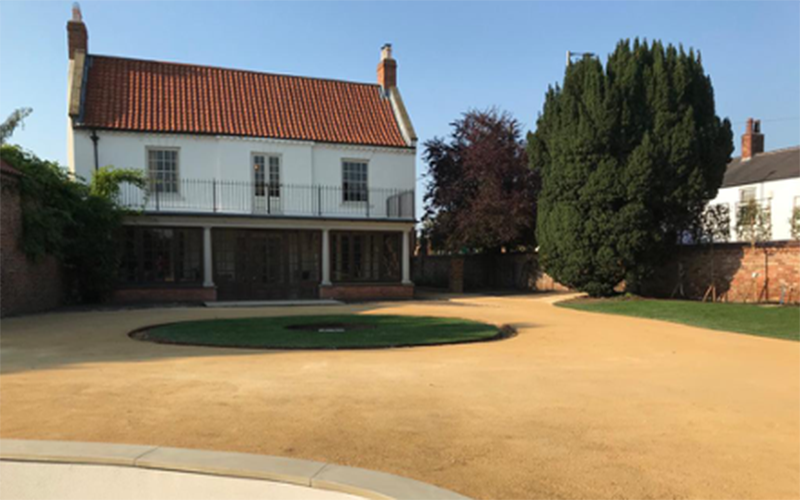 Geo Quarries launches self-binding geopave10®
07 Jul 2020 | BALI Member News
BALI Registered Affiliate member Geo Quarries operates a Limestone Quarry at Little Ponton, Grantham, Lincolnshire which is nestled in the South Kesteven District of Lincolnshire.
Within this District, there is a wealth of opulent historic houses and magnificent gardens, which lend itself to a local landscaping material of natural aesthetics. These include Belvoir Castle, Belton House, Burghley House, Grimsthorpe Castle, to name a few.
The location of Little Ponton Quarry has easy access to the A1 which also provides easy access to the North and South.
geopave10® is a Self-Binding Gravel, which is easy to lay all year round and can be supplied in loose tipped loads or in 850kgs bulk bags/20kg handy bags through their dedicated stockists.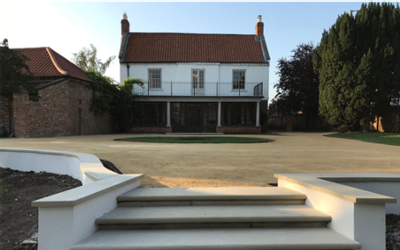 It is a natural self-binding gravel and when correctly installed gives a smooth top finish which is ideal for footpaths, shared routes, bridleways and lightly trafficked areas.
To find out more about this product and how the Geo Specialist Products Team can help, please give them a call today on 0330 111 0454.