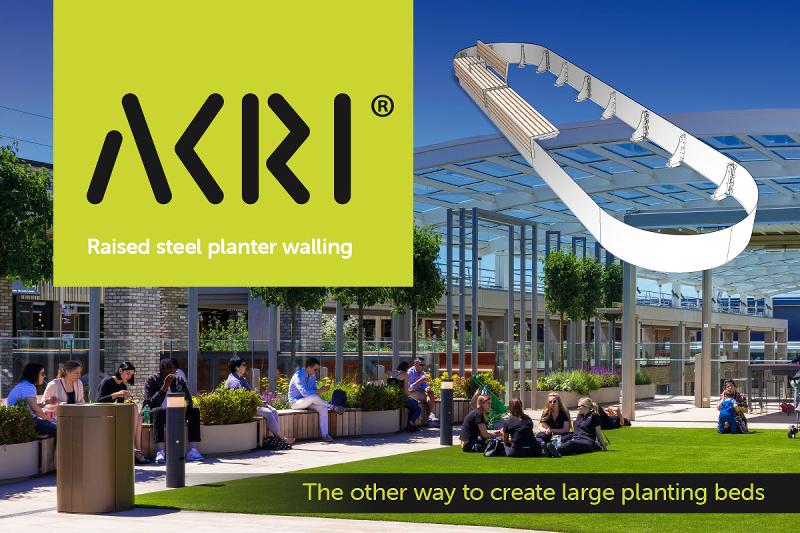 Furnitubes launch new Akri® steel wall planters range
21 Jul 2020 | BALI Member News
The latest solution from BAI Registered Affiliate member Furnitubes, Akri® steel wall planters are crafted from both straight and curved panels, typically 2m long and with heights up to 1.1m, which allows for a variety of designs, the panels are light-weight for ease of handling and therefore well suited to roof-tops and terraces and podiums and general public spaces.
They include optional add-on seating in the form of benches, with or without backrests - constructed of timber slats on a steel frame. These benches can be pre- or retro-fitted.
Akri® wall planters are available in two ranges: AKRI300 and AKRI600, in a range of heights from 300mm to 1100mm.
For more information, visit www.akriplanter.com or call 020 8378 3200.