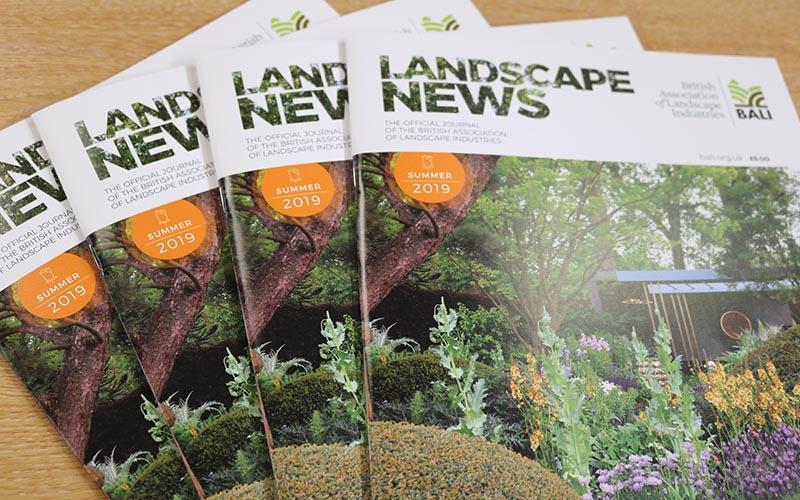 Free editorial opportunity in BALI Landscape News
04 Sep 2019 | BALI News
The British Association of Landscape Industries (BALI) is currently putting together the Autumn edition of Landscape News and would like to invite its Registered Contractor members to provide content for free as part of their membership.
If you're looking to promote your company this is a great opportunity to do so. With a readership of over 1,200 Landscape News is a popular quarterly membership publication which includes updates on BALI, latest news, contractor news, training and technical, product and affiliate news, as well as a current list of industry events.
Landscape News is published by BALI every March, June, September and December and is sent to all members. Landscape News is also available digitally issuu.com/balilandscapeuk. The interactive version of the journal can be viewed online and is downloadable, providing members with an alternate option to the printed format, helping the Association reduce its environmental impact.
The current edition can be found below.
How to submit content
If you are a BALI Registered member you can submit content for inclusion by contacting BALI's Marketing and Communications Manager, Darren Taylor, at darren.taylor@bali.org.uk.