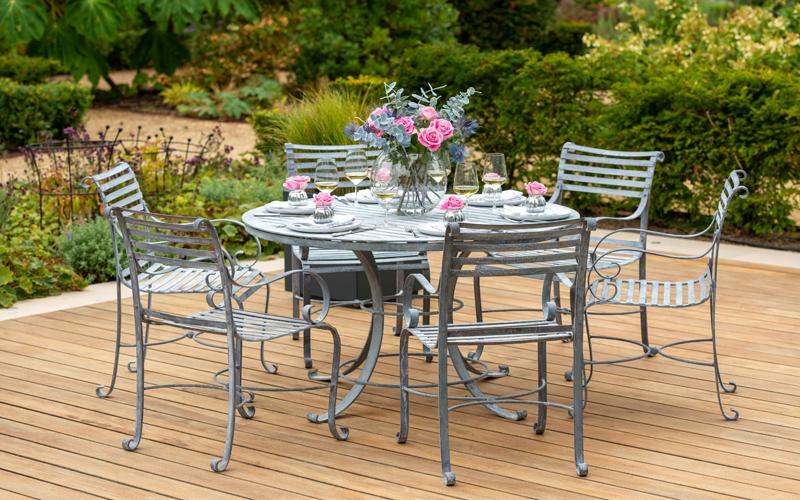 Enjoy outdoor space in style with Harrod
18 May 2020 | BALI Member News
The new range of traditional Garden Furniture by BALI Registered Affiliate member Harrod Horticultural - featured in the recent brochure posted to trade customers in April - is enviably attractive, inconceivably comfortable as well as of a quality that will last generations.
It's the perfect choice for outdoor dining and relaxing in residential, hotel or restaurant settings.
Harrod Horticultural are still taking orders – but they will, understandably at this time, take a little longer to get to you – please check their website for the latest despatch and delivery information.
Inspired by original blacksmiths' furniture, the exclusive Harrod Horticultural's Southwold Furniture Collection has been a labour of love 3 years in the making and is arguably as comfortable as it is handsome.dsc-1136-lo-res-800x500.jpg
Much thought has gone into the ergonomics of the seat design and careful selection of the steel material sections used to ensure just the right amount of 'give' is coupled with the required structural strength. Each element is hand made by skilled technicians and finished here in Suffolk.
Structurally guaranteed for a lengthy 25 years, the range incorporates five different table styles for all manner of occasions and two designs of chair (with and without carver-style arms), as well as two types of bench. Good quality seat cushions complete the look.