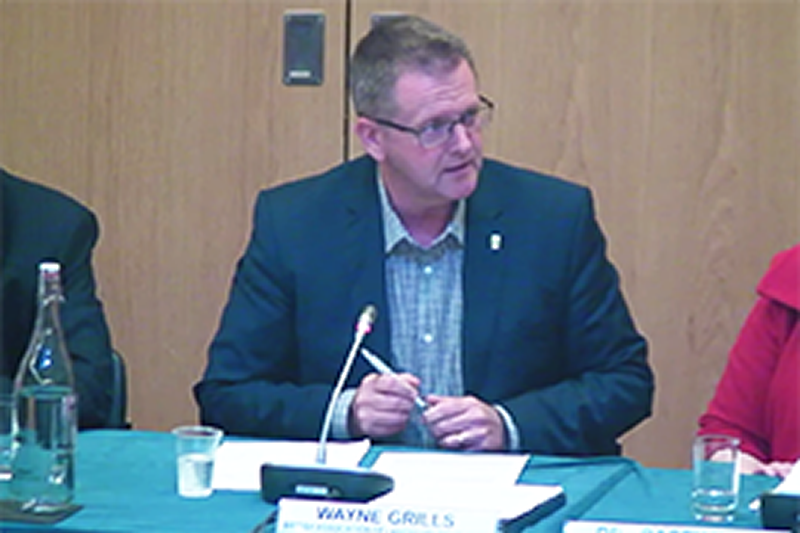 BALI gives evidence at second EAC invasives panel
12 Jun 2019 | BALI News
The second Environmental Audit Committee invasives panel invited BALI's Chief Executive Wayne Grills to give evidence of how the Ornamental Horticulture sector has been and currently is managing the risks of invasive species arriving in the UK, alongside other trade, industry and border authority professionals.
The inquiry session was held on Tuesday 11 June 2019 at Cambridge University, where Wayne was questioned by Mary Creagh MP on why it had taken the industry so long to draw up a plant health assurance scheme. Wayne began by detailing the size and significant GDP contributions of the sector before continuing to promote the importance of cross-sector collaboration with horticultural bodies such as Defra in tackling awareness of invasive species within the UK.
The UK is witnessing a rise in the introduction of non-native species with damaging effects seen from invasive species. Non-native species are defined as living outside their natural range which has arrived there through human interference, either through deliberate means or accidental. Invasive species negatively affect native biodiversity, ecosystem services and public health, through predation, competition or by transmitting disease. Invasive species are known to cost Great Britain at least £1.8 billion per year, mainly affecting the farming and horticultural sectors but also transport, construction, recreation, aquaculture and utilities.
Environmental Audit Committee Chair Mary Creagh MP said:
"Climate change means that invasive species are migrating to the UK where we're witnessing a dramatic rise in range and numbers. These include plants, fish and insects that pose a threat to our indigenous wildlife and human health, and are already costing our economy almost £1.8 billion a year."
"We hope our inquiry will send out an alert to those most likely to come into contact with invasive species whether in farming, canoeing, fishing, walking or even in their back garden. Identifying and recording sightings or clearing invasive species is important to reduce the impact on our native environment."
To view the full inquiry, visit House of Commons Committees YouTube channel here. Scroll to 1hr 42min to see part two of the inquiry featuring Wayne. The full transcript will be made available here on Friday 14 June.