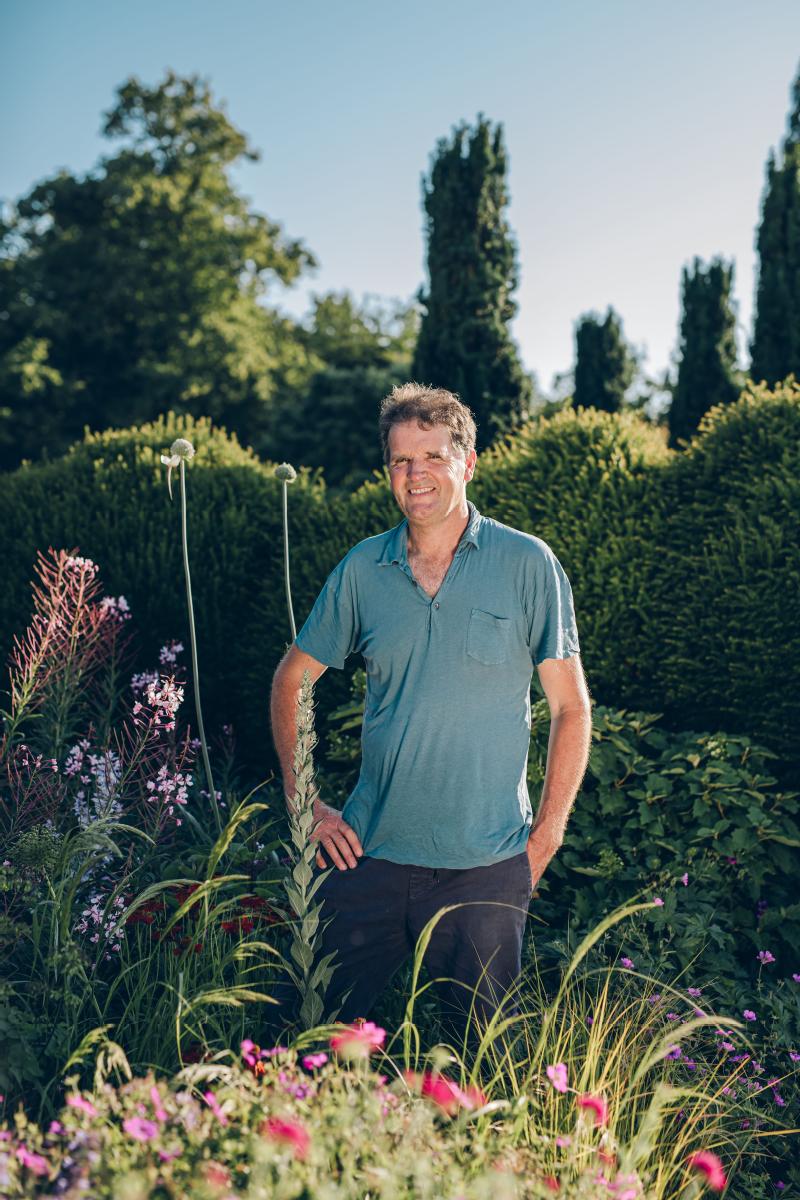 Create a dream garden with Learning with Experts
28 Jul 2020 | BALI Member News
Perfectly pitched for landscape professionals seeking to add to their skill set, students will benefit from Tom Stuart Smith's encyclopaedic knowledge and personal experience in this online course.
TOM STUART-SMITH launches brand new garden design course with online studying platform BALI Training Provider Learning with Experts. Speaking on the launch of the course, the eight-time Chelsea Gold medallist said:
"Creating a country garden may seem like a daunting task but it is the most rewarding journey to undertake. I have drawn on my own experiences for this course, with both my garden and others that I've designed, to give an introduction that I hope is personal but also quite applicable to any of your own projects."
During the 4-part course, students will cover the core principles of garden design and how to apply them. They will enjoy unprecedented access into Tom's process unveiling a framework of philosophies that can be applied to support any clients' style or taste, including the size of their garden.
Tom draws on some of his world-renowned projects to illustrate his points, including the stunning transformation of his own garden at Serge Hill, from agricultural wasteland into the spectacular oasis that exists today, and reveals guidelines on how to use colour, texture and movement to create atmosphere and influence mood.
The course is crammed full of design gems from specific use of plants and shrubs to create a certain ambience to how to edit or revise an existing space to better suit a clients' needs. With the support of tutor Tom and his team, students will be placed into a cohort of up to 20 people in which they can chat and swap ideas with fellow classmates, study from videos and download notes.
Students will also have the opportunity to ask Tom any questions they may have as well as receive detailed feedback on their garden plans. By the end of this course, students will have learnt how to design a garden which suits the mood and character of any landscape.
CEO of Learning with Experts, Elspeth Briscoe, has an in depth understanding of human online networks from running the community teams at eBay in the early days, and having been part of the senior management teams at Skype and The Digital Guardian.
She said:
"Tom's course is perfect for any landscape professional seeking to add to their design repertoire and offer a broader appeal for prospective clients. Tom's talent and style is globally recognised and we're delighted to welcome him to our team of experts."
Tom's course launched on Monday 27 July and the price of the course starts from £29.