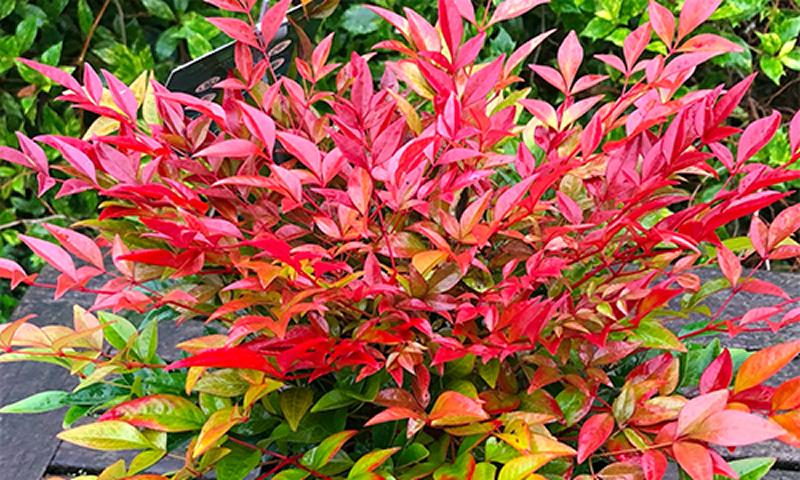 Evergreen shrubs and perennials perfect for pots
25 Nov 2020 | BALI Member News
Pots and containers can look so forlorn during the winter months. Remnants of summer bedding often limp on, or pots are left empty and forgotten until next spring. Even those planted with spring bulbs may be just pots of soil until shoots emerge.
There are plenty of evergreen shrubs and perennials that are perfect for pots. These can be planted anytime, even if you have missed the planting window for autumn bedding and bulbs.
One of the best compact evergreens for pots is the dwarf sacred bamboo, Nandina domestica 'Obsessed'. It is hardy and reliable and rarely grows to more than 60cm. The new growth displays salmon-orange tones at any time of the year, but in cold winter weather the colour intensifies bringing a warm glow to the doorstep or patio. This is a long term subject for a pot that thrives in sun or semi-shade.
To find out more, read Andy McIndoe's blog at MyOnlineSchool Ltd T/A Learning with Experts