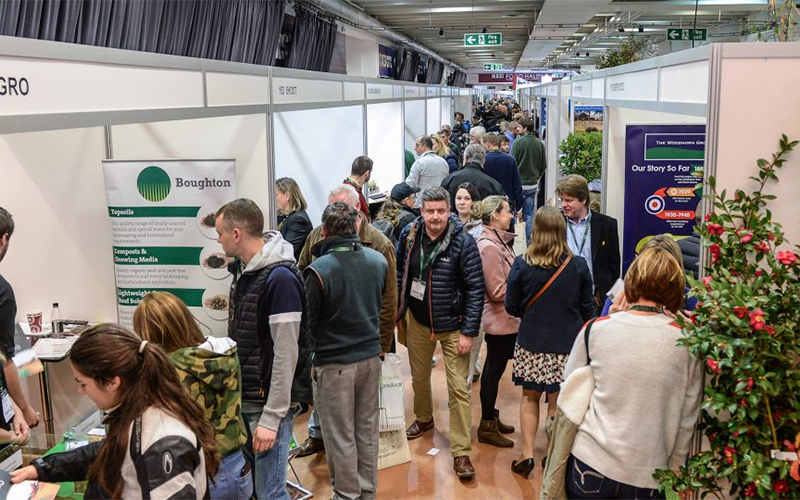 Busy day ahead for BALI members at FutureScape
12 Nov 2019 | BALI News
With over 50 members looking to exhibit at FutureScape, BALI and its Affiliate members will be making last-minute preparations for one of the most popular landscaping trade shows of the year.
BALI is pleased to be exhibiting at the Eljays44 operated event once again which returns to Sandown Park Racecourse on Tuesday 19 November 2019. FutureScape Autumn is looking to be extremely busy for BALI, find out how you can get involved this year:
visit our stand – 58
The BALI team will be heading to Sandown Racecourse to exhibit and support BALI members this year. Education Officer Stephen Ensell, Sales Officer Alex Newberry, Regional Support Officer Shinade Kaur and Marketing and Communications Officer Trushali Chudasama will be on the stand promoting BALI members and the Association for the full day. We welcome you to come and say hello.
BALI and Adtrak digital drop-in sessions
BALI has teamed up with Google Premier Partner and Registered Affiliate Adtrak to host a series of digital drop-in sessions at this year's FutureScape, designed to offer BALI members a free 1-2-1 help and advice service for your digital marketing needs. Adtrak, a leading full-service digital marketing agency who specialises in supporting businesses in the landscaping industry, will have two expert Internet Marketers on-hand with 16 individual drop-in sessions available throughout the day. Members can book their appointment for 10am, 10:45am, 11:30am, 12:15pm, 1:30pm, 2:15pm, 3pm and 3:45pm. Each session would last approximately 30 minutes and members can take a load off their feet along with complimentary refreshments.
Book your slot by emailing trushali.chudasama@bali.org.uk or call +44(0)24 7669 8653.
BALI members in exhibition include the following and many more…