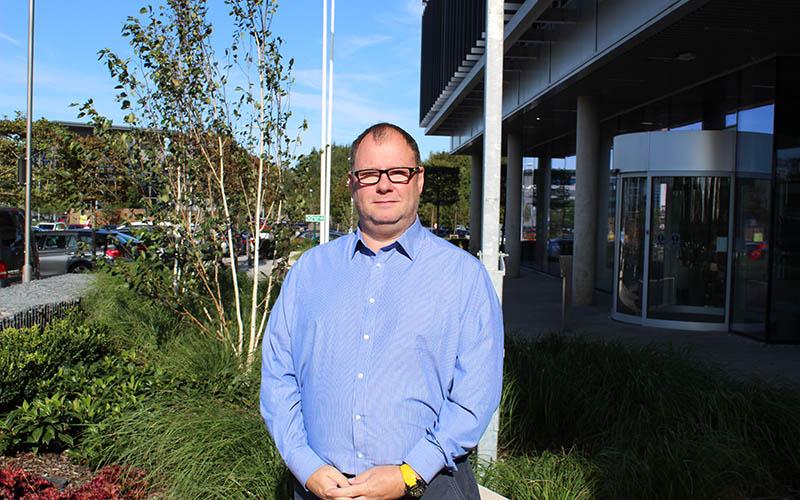 British Sugar TOPSOIL appoints new sales manager
10 Sep 2019 | BALI Member News
Kevin Harden, formerly responsible for business development and key accounts at Harrowden Turf, has joined BALI Registered Affiliate member British Sugar TOPSOIL as a Sales Manager.
Using his knowledge of the landscape industry gained from over the past ten years, Kevin's role will be to generate new business for British Sugar TOPSOIL's production facilities at Bury St Edmunds and Wissington near King's Lynn. Kevin will be working alongside National TOPSOIL Manager Andy Spetch and colleagues Natalie Gudgin, Grace Townsend and Kim Campton.
During his time at Harrowden Turf, Kevin served as chairman of BALI's East Anglia Region. British Sugar TOPSOIL is also an active BALI supporter and Kevin will be encouraged to maintain his involvement with the association and with the other sector organisations that TOPSOIL supports.
Kevin is very much looking forward to his new role:
"This is an exciting opportunity for me and I am delighted to be joining a company for which I have always had the very greatest respect. The TOPSOIL brand is strong and its excellent products come with impressive environmental sustainability credentials, making my role to generate new business much easier. I am also very happy to be able to maintain my contact with the landscape industry whilst getting to grips with the construction and sports/amenity sectors."
British Sugar TOPSOIL's Andy Spetch said:
"I am very pleased that Kevin has agreed to join our team. I have known him for a number of years through our mutual involvement with BALI and am glad that the opportunity to bring him on board has arisen. We all look forward very much to working with him and wish him every success in his new role."
Twitter @Topsoil­_BS