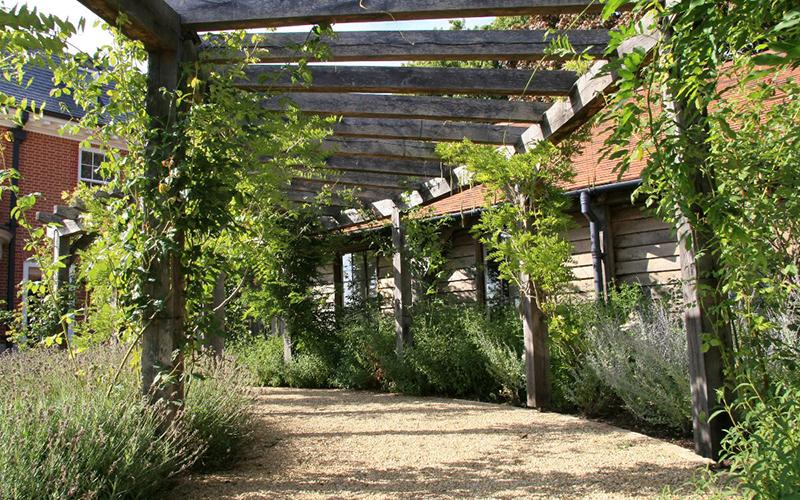 Bowles & Wyer - country gardens market still strong
13 Aug 2020 | BALI Member News
Award-winning landscape company and BALI Registered Contractor, Bowles & Wyer, says that the demand for country house gardens has proved strong all the way through the recent COVID-19 crisis and continues to develop.
With particular expertise in designing and constructing country gardens in the Home Counties, Bowles & Wyer share their insight on how the market has developed during the COVID-19 pandemic.
People have a renewed interest in using their gardens in the last few months
says Bowles & Wyer CEO, John Wyer,
At the start of lockdown, it was the only space available to most homeowners. Since then, with an emphasis on entertaining in the garden, we have seen an increased demand in this area as the trends of escaping the city and enjoying the outdoors are working together.
Wyer notes that there are particular trends for more 'grow-your-own', as well as outdoor cooking and year-round entertaining areas. Wyer comments,
There is a strong demand for fire pits, outdoor kitchens and 'smart pergolas' complete with louvres, infra-red heating and LED lighting. It's an interesting mix of back-to-nature and hi-tech.
Bowles & Wyer design, build and tend landscapes for private individuals, businesses and organisations across the UK and beyond.
With a reputation for creating award-winning gardens and landscapes with an imaginative approach and high-quality service, Bowles & Wyer believe landscapes have the power to enhance lives and work hard to make that happen every day.