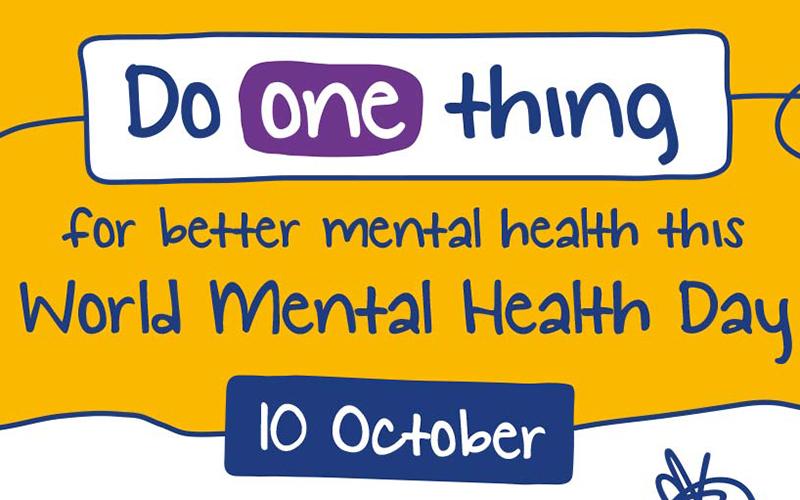 BALI supports World Mental Health Day 2020
09 Oct 2020 | Health & Safety
On Saturday 10th October it is #WorldMentalHealthDay and the British Association of Landscape Industries (BALI) is supporting this year's campaign #DoOneThing, which aims to raise awareness of the simple things we can do for ourselves, and in support of each other. Whether it's going for a walk, learning a new skill or doing something creative, taking the first steps to seek support for yourself, or reaching out to someone else, is vital.
This year has been tough for everyone. The months of lockdown, thanks to COVID-19, and the subsequent loss for thousands of people, have had a huge impact on our mental health.
According to research conducted by specialist mental health charity Mind, out of 16,000 people who took part in the study, half of adults (60%) and over two-thirds of young people (68%) said their mental health got worse during lockdown. Many have developed new mental health problems as a result of the pandemic and, for some, existing mental health problems have gotten worse.
BALI wanted to share this campaign with members and the wider landscape industry to ensure that for those that might be suffering, there is help available. If you are looking to support a friend, family member or work colleague, there are a variety of helpful and free resources available to download, including a very useful calendar produced by Mind which provides examples of activities that you can do each day to improve mental health and wellbeing.
BALI members looking for additional business support can also contact industry specialist charity Perennial, and, can access help and advice with BALI HR&H&S, a human resources and health & safety membership benefit which can be accessed within their membership area of our website.