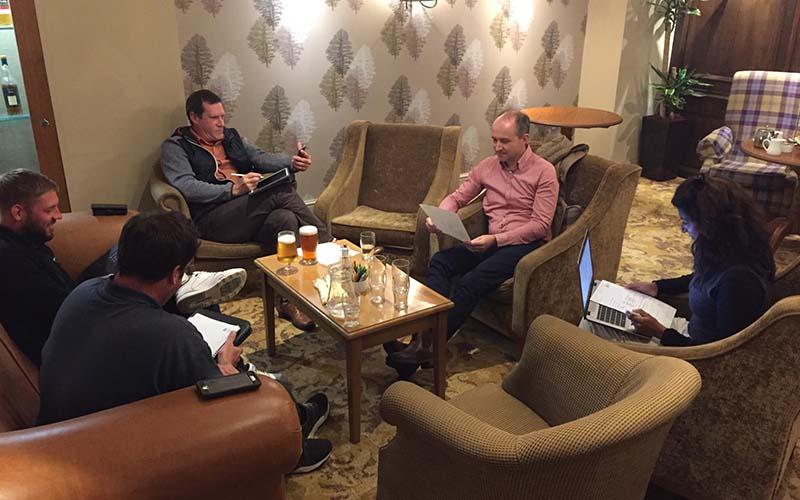 BALI Regional committees set to revive regions activity
11 Sep 2019 | BALI News
BALI's Regional Support Officer, Shinade Kaur, has been meeting with several regional committees around the UK to create a structured agenda for the regions for the forthcoming months and year ahead.
Earlier this month Shinade travelled to Yorkshire to meet with the Yorkshire North East Regional committee, which included Chairman Ricky Whiteman, of Gavin Jones, Vice-Chair, Less Bestall, of Bestall & Co Landscape Design, and committee members, Tony Coles, of Johnsons of Whixley, Pete Cunliffe of Northumbrian Landscapes and Charlie MacLauchlan of Country Gardens.
The meeting was successful with various strategies for the region to be implemented in the forthcoming year to support members and reignite the region's membership activity.
The committee members also discussed a paper-based survey which was submitted to members, which aimed to find out the type of events members wanted to be hosted by BALI and the regions.
During the meeting, various topics were discussed including the type of events to be held in the area including social activities for members to network and engage with other members in a relaxed environment.
Earlier this week BALI's Midlands Regional committee were invited by Shinade to convene at BALI Landscape House. The committee meeting focused on building a relationship with BALI members in the Midlands.
The Midlands Regional committee includes Chairman and Vice-Chair, Shinade Kaur, with committee members David Fisher of David P. Fisher Turf & Landscape Contractor, James Coles, of Coles Nurseries, Simon Hedley, of Boughton and Jules Clark of Blue Daisy Garden Design.
The committee discussed various topics but focused on supporting members with an active event calendar starting.
To ensure you receive details about upcoming regional events ensure you are signed up to receive BALI's marketing through updating your marketing preferences.
Want your colleagues to receive BALI marketing too? Download and send the completed form below to BALI's Marketing and Communications Officer, Trushali Chudasama trushali.chudasama@bali.org.uk