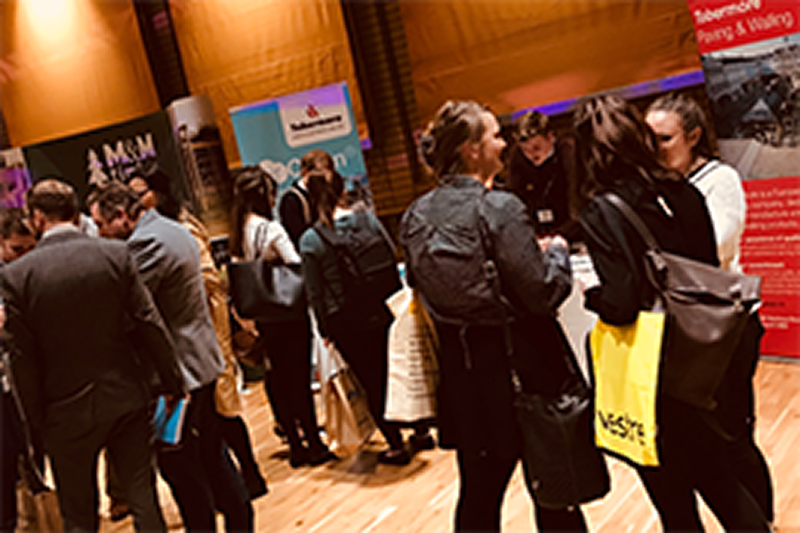 04 Apr 2019 | BALI News
As programme partner of the Specifi Landscape Roadshow events in 2019, BALI's team at Landscape House have been supporting Specifi organisers and promoting the trade association to landscape contractors, architects and designers around the UK, with the first two successful events held in February in London and Edinburgh respectively. The team at Landscape House are preparing to support the third event, this time at We The Curious Science Centre in Bristol.
Specifi, which is now in its 5th year of operation and has 3,000 specifier attendees nationwide has seen rapid growth since its inception and is strongly positioned within the industry events calendar. The unique offer of a free 3-in-1 event including inspirational industry speaker, networking and dinner all underpinned by a free bar is perfectly positioned not only geographically but timely, within the working day. These easy to access events are central and close to transport links plus a post work start of 5pm means they are a great alternative to costly national events not to mention the socialising benefit a free bar and dinner has to offer. Attendees are invited to relax and unwind, and, are encouraged to chink a glass with over 40 landscape architect practices and design studios, with over 70 guests in attendance at each event.
BALI's Marketing and Communications Manager Darren Taylor and Marketing and Communications Officer Trushali Chudasama will be flying the flag for BALI on Tuesday 9 April, supporting members who do exhibit at the event, and, promoting BALI's services to attendees in the hope that more landscape architects choose to use BALI members to carry out the landscaping requirements of their large commercial projects and schemes.
For more information on Specifi Bristol, as well as all future Specifi Landscape Roadshow events, visit specifi.co.uk/events/bristol-landscape