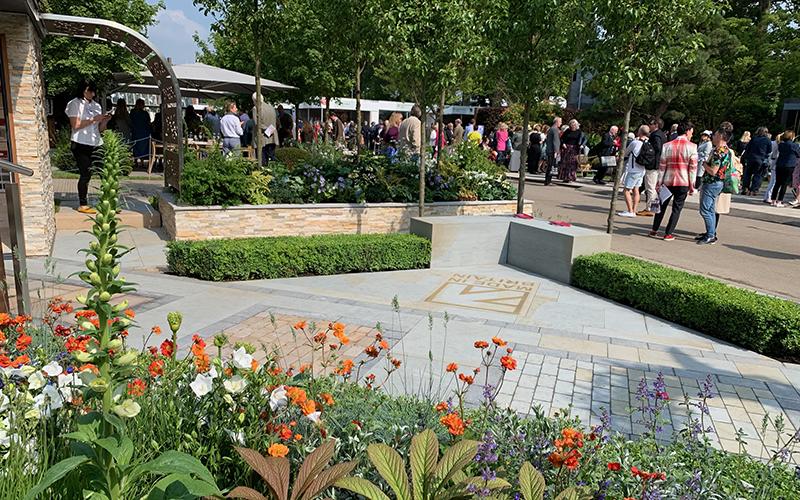 28 Aug 2019 | BALI News
BALI has submitted its application to exhibit at RHS Chelsea Flower Show 2020 following a successful showing for the leading trade association for landscape professionals in 2019.
The world's most prestigious flower show returns on Tuesday 19 May 2020 and BALI is looking forward to participating for another year after the 2019 event resulted in BALI receiving 14 new membership enquiries and obtaining over 400 enquiries from members of the public throughout the show week, half of which were for the Registered Affiliate members who stand shared and provided products to help with the stand display. Registered Contractors Biotecture and Tim Wells Nurseries provided high-quality living walls and planter displays respectively, whilst Registered Affiliates EuroPlants and SAiGE Decking provided the plant containers and composite decking.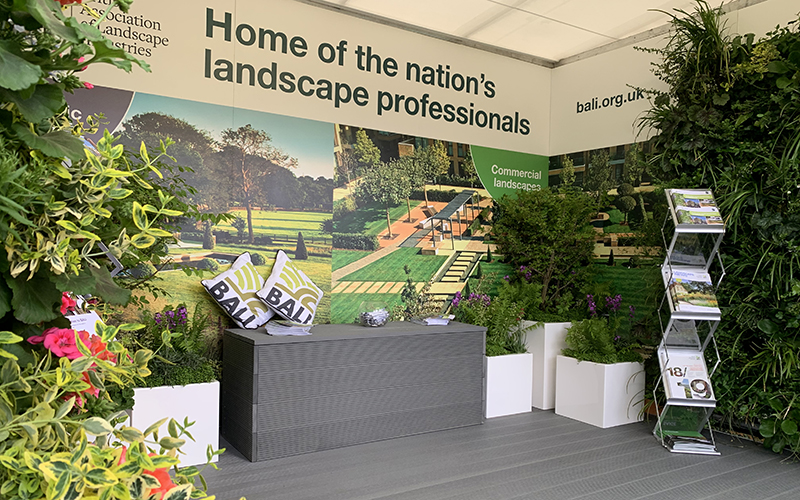 As one of the industry's event highlights, RHS Chelsea provides an opportunity for BALI to promote itself and its members' products and services to hundreds of people, including business owners, bankers, estate managers, specifiers and the general public.
Along with a trade stand, BALI is reviewing its options for the 2020 event and is currently in discussion with a number of organisations. Further details will be shared over the coming months as plans are put into motion at Landscape House.
The RHS Chelsea Flower Show 2020 starts on Monday 18 May 2020 with the exclusive press day, with the show open to RHS members only from Tuesday 19 May and the general public from Wednesday 20 May until Saturday 23 May 2019.