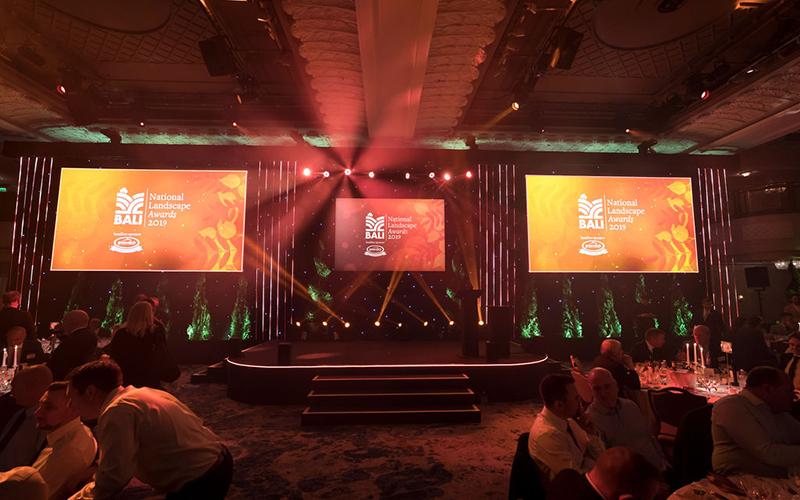 BALI National Landscape Awards Important Information
15 Apr 2020 | Industry Awards
Considering the disruption that COVID-19 has brought we have chosen to extend the early bird deadline to allow our members a little more time to submit their chosen schemes. However, with the disruption to your businesses it has also given those of you who are not working at full capacity, or at all, the time to do all those jobs we all never get around to! One of those being selecting your chosen schemes and preparing your awards pack for submission.
It's business as usual for the 2020 BALI Awards, however we do have contingency plans in place if needed regarding COVID-19. We will be posting Awards COVID-19 updates on Twitter so ensure you follow us to keep up to date…
So why enter in 2020?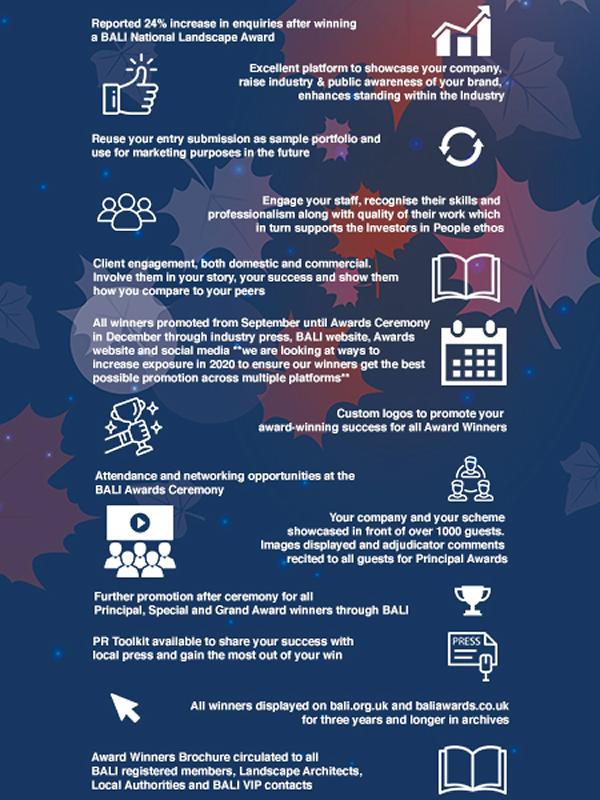 Promotion of your company and the great work you do will be key when coming out the other side of COVID-19, for the relatively small amount of £215 via the early bird deadline or £250 if submitting by final deadline the exposure and coverage your company/brand gets through the BALI National Landscape Awards far outweighs the initial monetary outlay. We will work with all entrants and winners to ensure you get the very best exposure and coverage through both national, local and industry press.
BALI National Landscape Awards Ceremony will take place on Friday 4th December 2020…Book the date in your diary!
For BALI Awards general enquiries please contact Emily Feeney and Kirsty Wood.
Tel: +44 (0) 2476 698658 or +44 (0) 2476 698654
For BALI Awards sponsorship enquiries please email Diane McCulloch.
Tel: +44 (0) 2476 690333