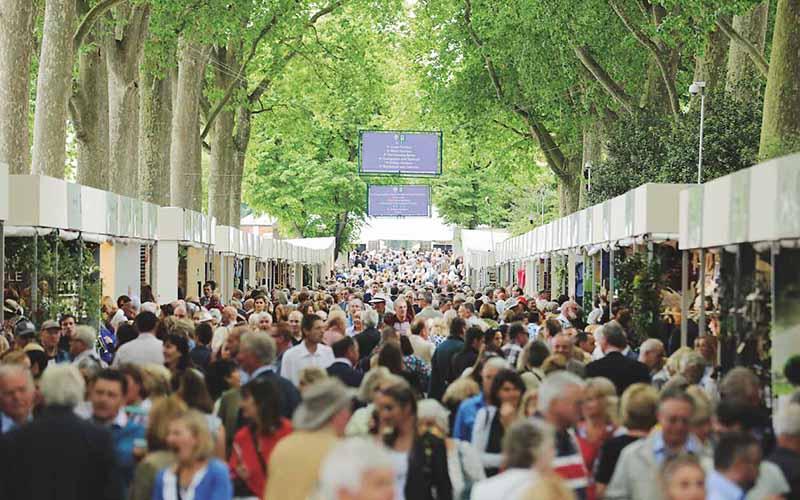 15 May 2019 | BALI News
The world's most prestigious flower show, the RHS Chelsea Flower Show, returns on Monday 20 May and the British Association of Landscape Industries (BALI) and its members are leading the way by promoting several strong themes for 2019, including health and wellbeing and climate change.
Some of the UK's award-winning landscape professionals are once again designing and/or building gardens for the 107-year-old show, including Chelsea first-timer and BALI Registered Designer Jilayne Rickards MBALI who has designed 'The CAMFED Garden: Giving Girls in Africa a Space to Grow'.
BALI's Marketing and Communications Manager, Darren Taylor, said; "Gardens that BALI Registered members are involved in this year are promoting several powerful underlying themes that will help to raise awareness of major important global issues."
He continued "From supporting families under extreme pressures, female-led climate-smart agriculture in Africa, managing resources more sensitively to supporting children and their families with life-limiting illnesses, each garden will tell a unique story through expert design, build and supply using the very best landscaping techniques."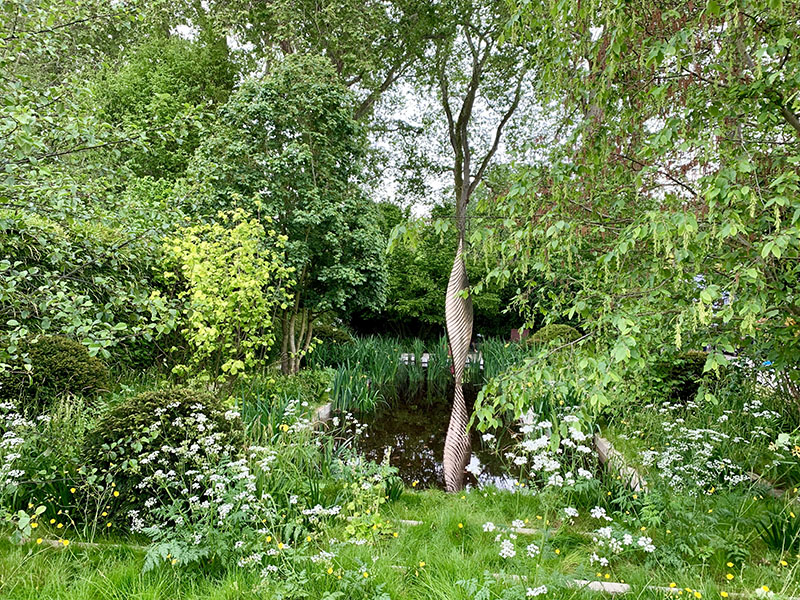 Other top names including Adam White MBALI, Andy Sturgeon MBALI, Andrew Duff MBALI, Bowles & Wyer, Chris Beardshaw, idverde, Kate Gould MBALI, Landform Consultants and The Outdoor Room, all BALI Registered members, are working with organisations and institutions including Family Action, Greenfingers and HRH The Duchess of Cambridge to deliver powerful messages to over 180,000 on-site visitors and broadcast to millions globally.
Alongside the gardens, BALI will be exhibiting and promoting its wider membership during show week on Stand EA/496. Working in partnership with BALI Registered members Biotecture, EuroPlants, SAiGE Longlife Decking and Tim Wells Nurseries, BALI's stand will promote both domestic and commercial landscaping projects, with over 70% planted materials present providing a verdant and attractive stand experience.
Alongside two of Biotecture's biophilic living walls, several colourful plant displays courtesy of EuroPlants and Tim Wells Nurseries and a recycled composite decked floor courtesy of SAiGE Longlife Decking, BALI is ensuring its stand is working towards environmentally friendly and sustainable practices, including the production of an easily-recycled, FSC-accredited, information brochure that will be handed out to visitors during the show.
Commenting on the partnership, Biotecture's Managing Director Richard Sabin said; "Biotecture are proud to be associated with the Chelsea Flower Show, and as BALI members, we've enjoyed working with them to help design and develop this Chelsea exhibit. We're delighted to be showcasing our flagship, hydroponic living wall product, as well as our domestic greening system."
Director Harriet Keohane from SAiGE said; "SAiGE Longlife Decking are delighted to be providing our environmentally sourced composite decking for BALI's stand at the world famous RHS Chelsea Flower Show. As new affiliate members of BALI (since 2018) we are relishing the opportunities that being a member of BALI has offered us."
Project Manager William Innes-Taylor from Tim Wells Nurseries commented; "Working with BALI on designing and building a trade stand for the RHS Chelsea Flower show has been a pleasure and honour. As Tim Wells Nurseries look to define its identity as a quality landscape installer and supplier, we consider this trade stand in collaboration with respected companies a landmark moment."
Rounding off, Darren finalised: "I would like to thank this year's stand partners for their support in ensuring that BALI's stand will be of the highest possible standard at one of the world's most famous horticultural events."
The RHS Chelsea Flower Show 2019 starts Monday 20 May, with the show open to RHS members only from Tuesday 21 May and the general public from Wednesday 22 May until Saturday 25 May 2019. For more information and to obtain tickets to the event visit rhs.org.uk/chelsea.