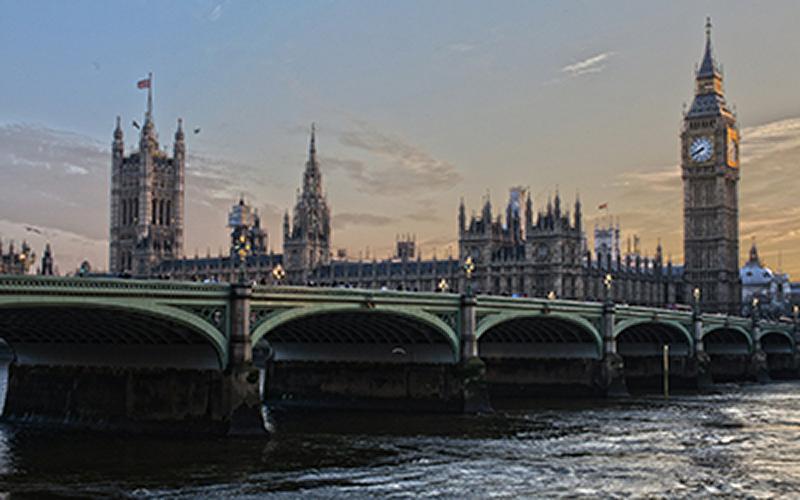 BALI members share coronavirus stories
18 Mar 2020 | BALI News
Following recent Government guidelines announced by the Prime Minister, Boris Johnson, on Monday 16 March 2020, the British Association of Landscape Industries (BALI) has spoken with several Registered members who are adapting their business due to COVID-19. Many members have highlighted that currently, it is business as usual, whether that includes social distancing or even working remotely. Read on to find out how some of our members are coping.
Registered Contractor Ground Control, Anna Slater;
"We're focussing on our employees both in the office and the field workers. Our field teams, which consist of over 6,000 workers, are practising safe government guidelines including social distancing. Because it is outdoor work there is a minimal risk, but regardless, we are in contact with employees through text messages, through email and various other ways to ensure the safety of our staff. All of our office staff, over 900, have been sent home to work remotely in order to prevent the spread of any infections. We are also holding mental wellbeing webinars for all our staff as we understand that working from home can be very difficult for people who may not be used to it. The safety of our employees is our number one priority and holding mental health webinars will be the best way in which we can ensure both the mental and physical wellbeing is ensured."
Garden maintenance -
"Had a couple of garden maintenance customers cancel, one due to not spreading the disease and one because they are a yoga centre which has had to close so can't afford to pay for the garden to be maintained. We are avoiding speaking to elderly customers face to face. We normally knock on the door to say we are there and if there is anything specific they would like doing but we are just getting on with it now. Our staff have been asked to either use new gloves daily or wash them each night."
Landscaping -
"Can't get face masks so when we run out we will not be able to cut paving. Worrying about ordering materials especially bespoke as we have to pay a deposit but might not do the job if the customer cancels. Worrying about not being able to get materials from builders merchants. All open now but might not be. If we have to lockdown we won't be able to go to work. Staff will struggle on SSP. For directors, no money coming in so we will struggle! May be able to get a grant but need to look into this! We have one member of staff off for 14 days. He has symptoms such as a cough and a high temperature. Think it might just be a cold but he is following Government guidelines."
"We have supplied hand sanitising products within our vehicles, however, we seem to find gardening is a fairly low-risk industry working in the outdoors and fresh air there is very little contact with people however the only issue of close proximity is when my staff are driving in cars together. Our clients have advised that staff are to avoid going through houses and where there is no issue of walking through the house projects have been going ahead but for the future where house entrance is required, I believe projects will be tailing off. Another area which is of concern is staff using equipment and not sanitising after. We have advised that our staff should wash their hands after coming into work from their commute in the morning in particular when using public transport. "
"Finding myself in a situation where my family and I have to self isolate at one of the busiest time of the gardening year is challenging. However, our industry is all about finding solutions to challenging situations, this one is obviously extreme but we are finding ways to keep the work going. Good communication with clients, suppliers and contractors has been key. I have been prompt in keeping my clients abreast of my situation and actions as soon as I heard that we had to go into self-isolation. Liaising with contractors by phone and WhatsApp means that I know things are being built as I require and plants positioned correctly. For nurseries delivering to my address, I have warned them in advance that I have to keep the 2m distance and will be wearing clean gloves and it has worked smoothly this week - keeping a good sense of humour has really helped. Design work is obviously easier to handle but design presentation meetings will be taken via FaceTime or phone. Finally, reassuring clients that they do not have to be in contact with the contractors in their gardens has also been key - luckily we are working outside so that has helped and everyone is taking the sensible measures of 2m distance and handwashing."
"Business as usual, we can't shut up shop and stop business, however, we have taken precautionary measures including hand sanitisers, and social distancing as we are such as small business we are able to keep our distance within our business as well as in our cash and carry where we simply as customers to keep their distance and because our customers are well known we are able, to be honest with them about social distancing. Additionally, we are being precautious as our director was on a cruise ship and has recently come back, he has gone into isolation for two weeks as a precaution although no one on the cruise was diagnosed with coronavirus."
Registered Affiliate Resin Bonded, Martin Roots;
"It's business as usual for our company, we have ensured that our staff are able to work remotely and so several members of the team are working from home and this is great as it allows the business to carry on as normal. We have been in contact with many clients to see how they feel the year will be going ahead and as many contractors we work with are fairly small they don't seem to make any changes so far with working with our products. The only real issue we are facing are phone calls within the office and struggling to take on the vast amount of calls from clients as there are not as many staff in the office."
BALI Registered Contractor Cube 1994, Sean Butler;
"We were saddened but not surprised to hear that the RHS has cancelled all shows until June this year. Our Circle of Life Garden at the Chelsea Flower Show has been put on hold but its meaning seems even more poignant in this challenging time. We are trying to keep our chins up and carry on in our daily roles. We have taken extra precautions to ensure the safety of both our clients and staff. All staff have been provided with antibacterial gel and are advised to self-isolate as soon as they show symptoms of the virus. Our office and design team are now working from home. Client communications are limited to telephone/email and clients have been asked to refrain from verbal contact and providing refreshments for the landscaping team. We are hoping these small steps will allow us to continue to serve our clients and keep our staff in work until told otherwise by the government."
Registered Contractor idverde, CEO Doug Graham;
"Safety of colleagues and those with whom they come into contact is always idverde's priority and we are taking the COVID-19 Coronavirus outbreak extremely seriously. Our Safety, Health, Environment and Quality team is closely monitoring the government-issued guidance to ensure we have measures in place to protect our colleagues and members of the public. This is cascaded to our teams via our usual communication methods including Toolbox Talks and daily team briefings, both face to face and electronically. This is a rapidly changing situation, but current measures include making sure all colleagues have access to cleansing facilities, including hand sanitiser, and that they are reminded of the importance of regular hand washing and social distancing, as well as the government guidance on the circumstances in which they must self-isolate. Office-based colleagues are encouraged to work from home where possible. For office colleagues unable to work remotely, we have reconfigured our offices to enable them to work at least two metres apart. For all colleagues who may have concerns, we encourage them to keep in contact with their line manager, and also to make use of our free Employee Assistance Programme, which offers confidential support to colleagues via a freephone telephone number, 365 days a year. We are maintaining close communications with our clients and other partners to keep services running during this challenging and unprecedented period of uncertainty."