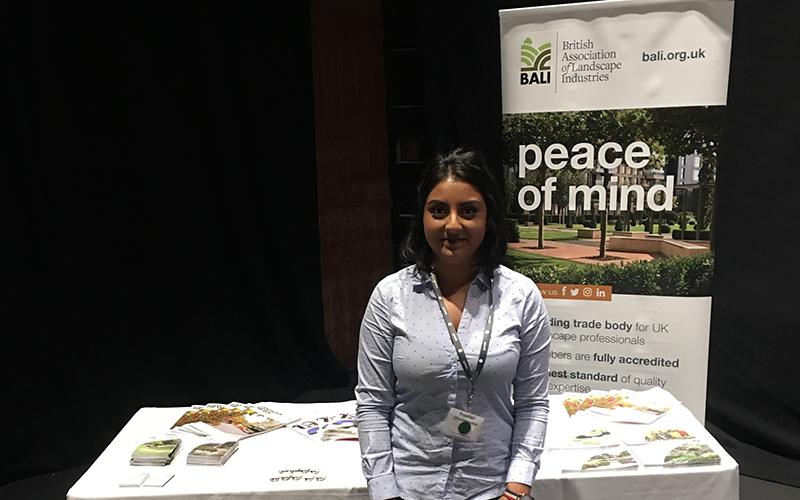 BALI exhibits at final 2019 Specifi Landscape event
24 Oct 2019 | BALI News
As Programme Partner for the 2019 series of Specifi Landscape events, BALI provides an overview of the successfulness of this unique 3-in-1 event format for landscape professionals, which culminated in the city of Birmingham this week.
Starting in February, with eight events located in seven major cities in the UK, BALI's team at Landscape House were introduced to the winning Specifi formula of a free evening of networking, professional talk and two-course dinner, with a chance to meet local architects and specifiers, as well as garden designers and landscaping suppliers. From Leeds to London, Glasgow to Bristol, BALI has been touring the UK alongside Specifi organisers to raise awareness of its brand and promote its members to companies looking to hire landscaping professionals to complete major commercial infrastructure projects.
Marketing and Communications Officer, Trushali Chudasama, recently attended the final Specifi Landscape event on Tuesday evening at the Birmingham Repertory Theatre. Members in attendance included Geo Quarries, EcoDek, Marshalls, Instarmac and more.
Specifi, which is now in its 5th year of operation and has 3,000 specifier attendees nationwide has seen rapid growth since its inception and is strongly positioned within the industry events calendar. Combining good company, good food and an inspirational industry speaker, all underpinned by a free bar, perfectly positions this series of events in the industry events calendar. These easy to access events are always centrally located and close to major transport hubs, plus, they offer a post-work start time of 5pm. Attendees were invited to relax, unwind and encouraged to chink a glass with over 40 landscape architect practices and design studios, with an average of 70 guests in attendance at each event.
BALI's Marketing and Communications Manager, Darren Taylor, said;
BALI was proud to sponsor the 2019 Specifi Landscape Roadshow events. Although it is still early days to see if we have secured new members from linking up at Specifi, we have had positive and productive conversations with some of the UK's finest landscaping professionals and commercial architect firms looking to hire a reputable landscape professional.
Although BALI's event plans for 2020 have not yet been confirmed, Specifi Landscape events are sure to return next year and you can find out more by visiting specifi.co.uk.