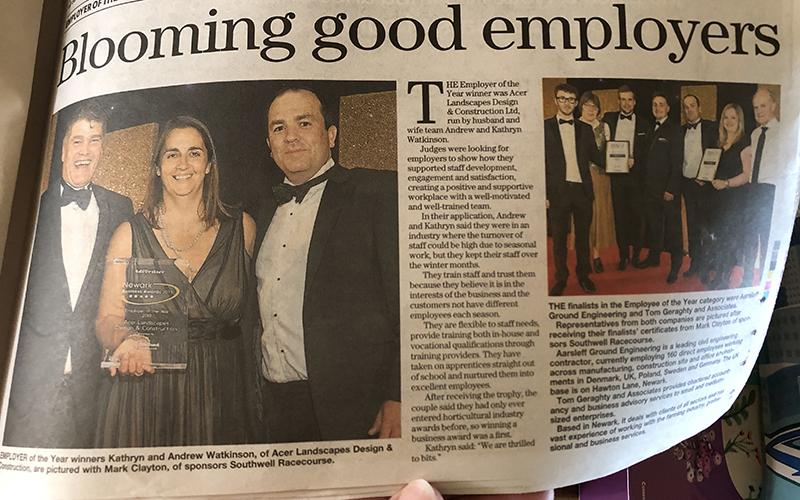 09 Jul 2019 | BALI Member News
Employer of the year and BALI Registered Contractor member, Acer Landscapes Design & Construction Ltd, run by husband and wife team Andrew & Kathryn Watkinson.
Judges were looking for employers to show how they supported staff development, engagement and satisfaction, creating a positive and supportive workplace with a well-motivated and well-trained team.
In their application Kathryn & Andrew said they were in an industry where the turnover of staff could be high due to seasonal work, but they kept staff over the winter months.
They train their staff and trust them because they believe it is in the interest of the business and customers not to have different employees each season.
They are flexible to staff needs, provide training both in-house and vocational qualifications through training providers. They have taken on apprentices straight out of school and nurtured them into excellent employees.
Pictured are Kathryn & Andrew Watkinson from Acer Landscapes Design & Construction with Mark Clayton, of sponsors Southwell Racecourse.