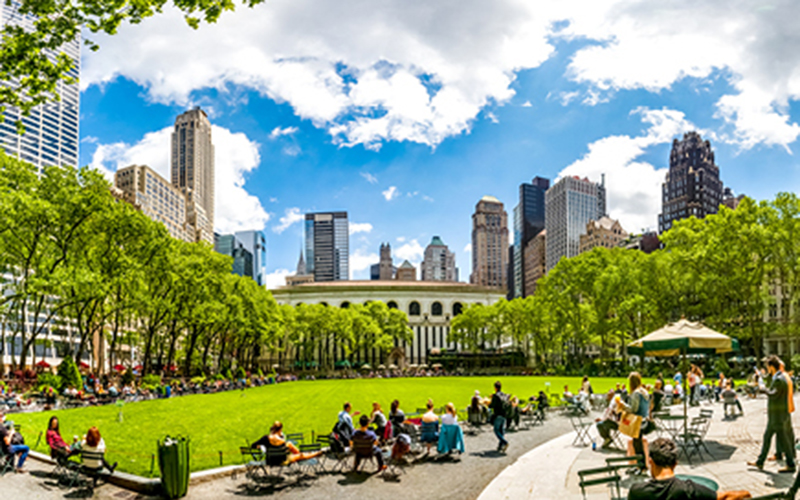 Trees, People and the Built Environment 4
Trade Show
Venue:

Online Event

Date:

03 Feb 2021 -
04 Feb 2021
Location:

Virtual Broadcast
---
This conference provides a platform for greater understanding and exploration as researchers from across the globe showcase their work in urban greenspace.
details
Ticket prices
£150 - VIP ticket
£115 - Standard ticket
£25 - Student ticket


Pre-conference webinars
- 20 November 2020
Understanding Roadside Air Quality and its Impact on Health


- 3 December 2020
Valuing Trees and Green Infrastructure for Long-Term Decision Making


- 15 December 2020
Child in the City – The Importance of Nature and Play


- 27 January 2021
Sustainable Integrated Infrastructure
Day One - Wednesday 3 February 2021
1. Main Stage - Opening & Keynote Speaker
- Master of ceremonies: Sharon Durdant-Hollamby FICFor
- Keynote Speaker: Professor Brian Evans
- Q&A
2. Main Stage - The Case for Change
Covid-19 has exposed what we most value in our urban environments – principally that they need to be places for people to work, live and play. We've learned that it's possible to do things differently – we can walk, cycle, enjoy time with nature, reclaim street space and enable our streets and urban environments to be places for people.
How much of this change needs to be designed? To what extent do we need to simply create the canvas on which to do things differently and grasp the opportunities now available to us? What is the role of trees in supporting our ambition to create places where people and nature can co-exist and thrive in these man-made urban environments?
Speakers: Professor Paul Chatterton, Professor Chris Rogers, Alan Simson, Nadine Galle & Sophie Nitoslawski.
This main session is followed by three post-session events in breakout rooms.
3. Main stage - Positives & Negatives for Change
Recent global lockdowns have highlighted the importance of nature in our towns and cities. Public health benefits from increased contact with the natural world, but the inequality of access to green space is more apparent than ever. The encouragement of active travel – walking and cycling and the provision of safe conditions for doing so is also key for future planning considerations.
It's imperative we achieve and maintain a 'green recovery' by bringing nature into our towns and cities and making it accessible for all. This green recovery – embracing as it does the need to support and look after trees, woodlands, natural habitats and green spaces – can also provide opportunities for employment. We know that we are suffering from devastating natural capital decline and that our cities must play their part in rectifying this. Trees are one of the leading elements of this recovery.
This session explores emerging research and ideas stressing the importance of integrating trees and the natural world in our urban decision making.
Speakers: Professor Ian Bateman, Chris Bouch, Kathy Wolf & Dr Jemma Gerome
This main session is followed by three post-session events in breakout rooms.
4. Fireside Chat 1 (for VIP ticket holders only)
Moderator: Alan Simson
Speaker: Professor Cecil C. Konijnendijk
5. Fireside Chat 2 (for VIP ticket holders only)
Moderator: TBC
Speaker: Richard Louv

Day Two - Thursday 4 February 2021
1. Main stage 3 - Governance and Planning
Looking beyond Covid-19 we must address other longer-term existential threats, including natural capital decline, the impact of climate change on the urban environment, and the habitability of our towns and cities.
How do we achieve more canopy cover? How do we ensure that we have the greenspace that we need? How dense should our cities be? How do we manage increasingly heavy downpours, lengthier periods of drought, and more frequent and hotter heatwaves? What is our urban flood management strategy? How can we use trees as part of our approach to mitigation? What planning policies do we need in place to ensure that we address these problems? This session explores some of these critical issues.
Speakers: Yvonne Lynch, Dr Athanasios Paschalis & Amy Burbidge
This main session is followed by three post-session events in breakout rooms.
2. Main Stage - Collaboration
Assuming we have the right policies in place, that professional education for built environment professionals is fit for purpose, and that the necessary investment has been made in skills training, the most important next step is to ensure the cross-disciplinary collaboration required to deliver the changes that are needed is in place.
Achieving our urban forest goals will require that we all work effectively together – architects, planners, landscape architects, urban designers, highway engineers, arboriculturists, developers, contractors, utility companies, transport planners, maintenance teams, gardeners, and the general public who stand to gain the most if we can get it right.
This requires us to work seamlessly across disciplinary and governance boundaries – in academic terms, to move towards 'transdisciplinarity'. This session is for everyone who wants to see our cities and towns respond to the needs of nature and the humans that live, work, and play there.
Speakers: Adam Kahane, Kevin Lafferty MICFor, & Professor Richard J. Hauer
This main session is followed by three post-session events in breakout rooms.
3. #YourBigIdea
The key to any successful conference is creating a genuine partnership between the speakers and delegates. How do we build resilience in the urban environment? What truly novel ideas, solutions, techniques can contribute to resilience and better urban settings?
The #YourBigIdea session at TPBE4 will encourage delegates to put forward their own big idea for change by creating a framework for action. We want to take advantage of knowledgeable delegates whose shared expertise can accumulate, evolve and develop. The session will also help highlight the most important issues for natural and built environment professionals today.
Delegates will be able to submit ideas in advance of the conference and an expert panel will create a shortlist for delegates to vote on. The five most popular ideas will be presented during the final session on Day 2 and discussed by the panel. This is a great opportunity for cross-sector professionals to make an impression on the audience and connect with a wide range of their peers.
Trees, People and the Built Environment is one of the world's leading events for those of us working with trees, forests, parks, and other vegetation in cities and towns. I am delighted to be a part of this important conference.
– Professor Cecil Konijnendijk
Renowned worldwide for his knowledge on the role of trees and greenspace in cities and towns, Professor Cecil Konijnendijk, Director at the Nature Based Solutions Institute, will act as Chair for #YourBigIdea.
Chair: Professor Cecil C. Konijnendijk