Restart & Rebuild: The value of taking on an apprentice
Webinar
Venue:

Webinar

Date:

21 Jul 2020
Location:

Webinar, via GoToWebinar

Opening times:

10am-11am
---
details
This webinar is part of the BALI Rebuild & Restart strategy, supporting members in moving their businesses forward in these challenging times. The aim of this webinar is to promote the value of taking on an apprentice for BALI members, by helping them to understand what they are, how they work and the value they could have for their businesses.
It will consist of the following three segments.
Out with the old, in with the new – Ros Burnley (Director Adrow Ltd) will be explaining the difference between the old frameworks and the new standards for horticulture and landscaping that come in permanently this year, along with an update for the upcoming level 5 horticulture/landscape technical management apprenticeship.

The best of both – Sallyann Smith (Head of Business Development Central YMCA) will be outlining how the process works between the apprentice, training provider and employee, from recruitment, engagement, to successfully completing the apprenticeship.

Tried and tested – Matt O'Conner (Managing Director John John O'Conner Grounds Maintenance), discusses how they have made maximum use of apprenticeships, sharing tips on how to make the most of them as an employee and support apprentices through their training.
agenda
10:00 - Introduction and welcome
10:05 - Out with the old, in with the new – Ros Burnley (Director Adrow Ltd)
10:20 - The best of both – Sallyann Smith (Senior Business Development Executive YMCA Training)
10:35 - Tried and tested – Matt O'Conner (Managing Director John John O'Conner Grounds Maintenance)
10:50 - Q and A and conclusion
guest speakers
Sallyann Smith - Head of Business Development Central YMCA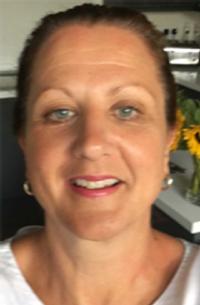 "I have worked within Training and Recruitment for the last 20 years and I am currently employed as Head of Business Development for Central YMCA. I work with employers helping them recruit young apprentices into their business, whilst also supporting the upskilling of their current work force, via the apprenticeship process. In my spare time I enjoy cooking, walking and trying to keep fit"
Ros Burnley - Director Adrow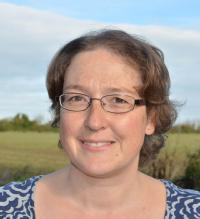 Ros is a Director of her own company, Adrow. She works as a consultant on skills including facilitation of the arboriculture, forestry, horticulture, and landscape trailblazer group.
She is a qualified project manager and coordinates partnership projects and teaches horticulture. Ros has a degree in biological sciences and an M.Sc. in horticulture.
Ros started her career in the nursery stock industry before undertaking two horticultural internships at arboreta in the US. She was Plant Conservation Officer at Plant Heritage where she oversaw the National Plant Collection® scheme, she went on to establish GreenSpace North West, a forum for parks managers in the region. Ros became interested in skills and training and took a post with Lantra, the Sector Skills Council for the land-based sector.
She worked with land-based industries at a strategic level on skills, including career development, apprenticeships, qualifications, and skills registers. She has managed grant-funded skills projects and believes in the power of skills and training to help both individuals and businesses.
She is a member of the Forestry Skills Forum, the Ornamental Horticulture Round Table Education and Employment Working Group, the RHS Education Committee and is a Trustee for Plant Network.
Matthew O'Conner, Managing Director, John O'Conner Grounds Maintenance
After graduating with a degree in horticulture in the nineties, Matt progressed through a range of operational roles in the family business before being appointed as Managing Director in 2007.
He recognises how important having a skilled workforce is to delivering success for the business and to that end has been a driving force behind the company's award-winning apprenticeship programme.
His background means he has first-hand knowledge of the pressures and challenges of delivering services to customers at the front-line, balanced with a wealth of understanding of the systems and processes needed to run a successful business. He has successfully grown John O'Conner from a regional to a national company.
While committed to maintaining the company's family ethos and values, Matt's vision is one of constant innovation, and delivering benchmarked grounds maintenance services to the public & commercial sectors.
register your interest
Open to BALI members only, register your interest for this webinar by filling in the booking form on this page which will be followed by an email correspondence within 48 hours containing the registration link to the webinar. If you have any further questions please contact Marketing and Communications Officer Trushali Chudasama using the details below.