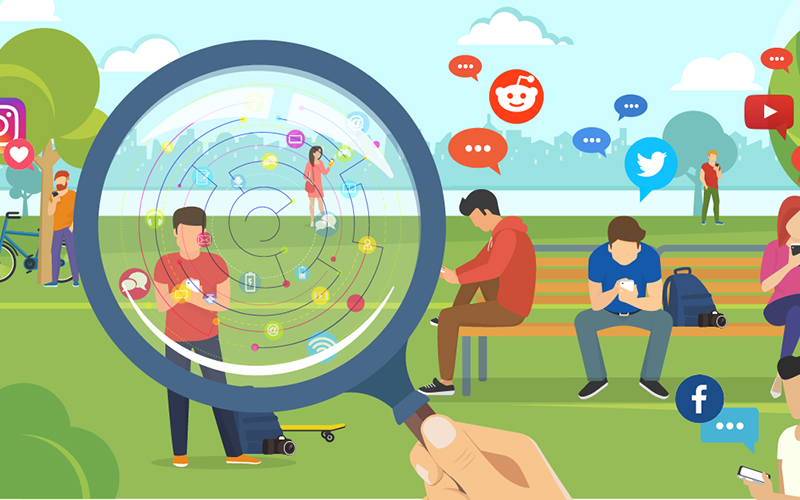 BALI presents Science of Social Media - Online course
Training Course
Venue:

Online

Date:

17 Feb 2021
Location:

Virtual Training, Zoom

Opening times:

10am-3pm with virtual breaks
---
You want your brand to rise above the noise on Social Media. But how do you get your messages out online? Is it just luck? Or is there a more reliable and scientific way to be noticed? Luck, of course, is always welcome. But if you want to make an impact online, you'll need to throw some science at it. 
details
People behave differently in different settings. When you're at home or with family and friends you act differently when you're with colleagues at work or dealing with customers. By better understanding the important differences in the ways people act online will help you design effective engagement strategies.
This unique Social Media marketing course draws on the latest research in neuroscience, psychology and evolutionary biology. You'll understand why people act differently on various online platforms and what they are seeking from each one. With a framework based on a powerful model of human motivations, you will be equipped to make your marketing messages more magnetic.
The course is not theory. It is packed full of practical tips and techniques, expert research and real-life examples. Whatever your industry sector or size of company, you'll quickly uncover the secrets of creating memorable messages that people can't resist sharing and building your brand.
The power of a share
How online audiences think, act and communicate
Understanding the 'social' in Social Media
Emotions and sharing
Changing behaviours with emotions
The magic of three
Affinity and the art of building trust
Driving Customer curiosity
Using storytelling to cut through the noise
Changing people's beliefs
Action plan for making content go viral
Key Benefits
Following this training course, you will understand how to:
Create content that drives sharing and word-of-mouth
Brands can fit natively into different types of social channels
Balance branded social presences across different networks
Audience
This one-day interactive workshop is for marketers, managers, social strategists, and business leaders who want to gain a comprehensive understanding of social media.
Delivery Method
This half-day training will be delivered as live webinar sessions spread over x4 one-hour sessions per day. These sessions will be delivered via the Zoom meeting software platform with extra resources made available on a separate learning management platform.
Your Online Tutor
All sessions will be run by an experienced Google Academy Tutor (Andrew Lloyd Gordon). Andrew Lloyd Gordon is a Business Psychologist, Consultant, Speaker and Google Academy Trainer. Andrew speaks regularly at conferences and events and is a guest lecturer at several universities and business schools including Cambridge, Warwick, Aston and Lancaster.
Course Material
All delegates receive the slides, workbooks and other supporting material.
Exclusive BALI Member Price 10% Saving (RRP £200)
£180 ex VAT per person
BOOK NOW - You can book a place on this course by following this link. This is a popular subject. Places are therefore limited and will be given on a first-come-first-served basis. To receive 10% off the RRP, please contact Marketing & Communications Manager Darren Taylor for the voucher code, details below.