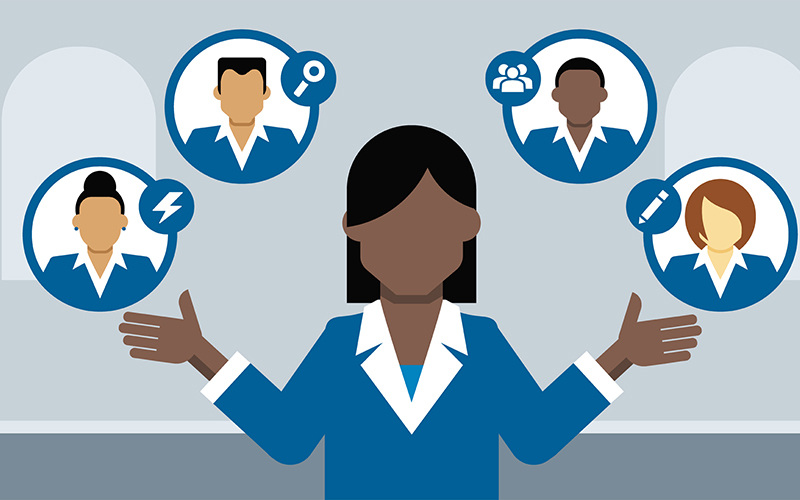 BALI presents Managing Teams - Online course
Training Course
Venue:

Online

Date:

16 Feb 2021
Location:

Virtual Training, Zoom

Opening times:

10am-3pm with virtual breaks
---
2020. What a year. No one planned for it. Few were prepared. Yet, somehow, the world of business kept turning. Slowly and hesitantly at first. But turn it did. So much so that big companies such as Google, Facebook and NatWest have told their staff not to come back into the office until late 2021. Or maybe even never.
details
Managing people remotely is here to stay. As the number of people Working from Home (WFH) continues to grow, managers must understand how to support people from a distance. Because while WFH has clear advantages, it also creates its own challenges.
Businesses are waking up to the fact that the workspace still has a role to play – especially when it comes to that most social of activities, innovation. Mental health and stress-related illnesses are also rising in the workforce as social isolation becomes a real issue. Work cultures and personal relationships can come under enormous strain when you never get to see your colleagues face-to-face.
These and other reasons are why this course has been created. The programme outlines the latest best practices on how to provide employees with the trust, tools, and structure they need to be successful in a virtual environment. Attend the course and you will learn everything from how remote working changes interpersonal dynamics to how to have better (and fewer) meetings. With a mixture of theory and practical tips, you'll come away from the day with suggestions on how to get more from your people at a distance—including how to provide remote coaching and feedback—and become a better long-distance leader.
How did the pandemic change work life?
Models of remote leadership
Managing mixed remote and onsite teams
What success looks like at a distance
Providing coaching and feedback
Dealing with remote politics
Building trust at a distance
Communicating effectively
Making the tech work
Providing consistency and structure for remote teams
Maintaining regular contact
Managing workloads and deliverables
Key Benefits
Following this training course, you will understand:
Learn how to keep remote teams focused and productive
How to set objectives and keep people motivated
Key techniques to communicate effectively and build relationships at a distance
Audience
The training course attracts any manager or leader with the responsibility of managing remote colleagues and staff.
Delivery Method
This half-day training will be delivered as live webinar sessions spread over x4 one-hour sessions per day. These sessions will be delivered via the Zoom meeting software platform with extra resources made available on a separate learning management platform.
Your Online Tutor
All sessions will be run by an experienced Google Academy Tutor (Andrew Lloyd Gordon). Andrew Lloyd Gordon is a Business Psychologist, Consultant, Speaker and Google Academy Trainer. Andrew speaks regularly at conferences and events and is a guest lecturer at several universities and business schools including Cambridge, Warwick, Aston and Lancaster.
Course Material
All delegates receive the slides, workbooks and other supporting material.
Exclusive BALI Member Price 10% Saving (RRP £200)
£180 ex VAT per person
BOOK NOW - You can book a place on this course by following this link. This is a popular subject. Places are therefore limited and will be given on a first-come-first-served basis. To receive 10% off the RRP, please contact Marketing & Communications Manager Darren Taylor for the voucher code, details below.