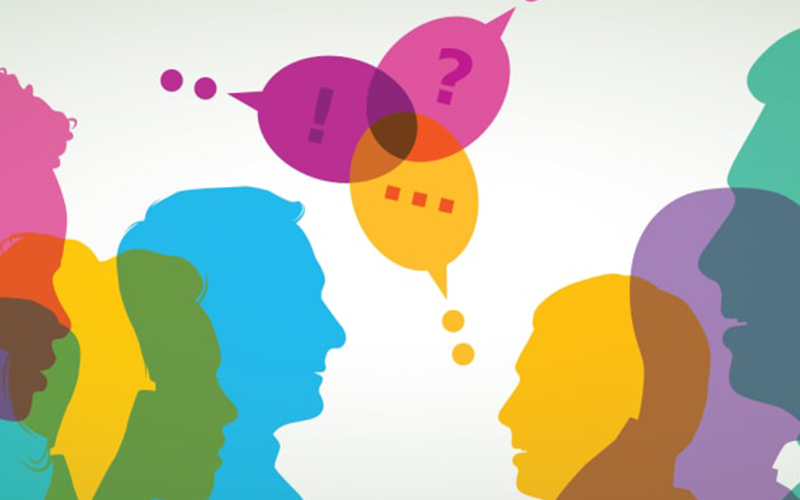 BALI presents Comms Skills - Online course
Training Course
Venue:

Online

Date:

24 Feb 2021
Location:

Virtual Training, Zoom

Opening times:

10am-3pm with virtual breaks
---
Has something you said or written been misunderstood or misinterpreted? Have you ever 'got the wrong end of the stick' and misunderstand something someone has said or written to you?
details
But, when you're managing multiple projects with limited resources, it's difficult to be strategic. It's tough to keep your eye on the ball when you're constantly fighting fires. Yet it's your job as a manager to ensure that your work - and the work of your team - align with your strategic objectives.
We're communicating all of the time. With our friends, family and colleagues we get it right more often than we get it wrong. But when we do miscommunicate, the results can be disastrous. You might miss out on many opportunities and damage relationships because you're sending out the wrong signals.
Being good a good communicator then is an important life skill. But in the workplace, if you want to lead, manage and motivate others, you need to master your communication skills.
Join this course and you'll discover simple strategies that can help you hone your interpersonal communication skills. You will learn how to tackle everyday communication challenges with your colleagues and your boss. You will also better understand how to deal with tricky communication challenges such as dealing with interruptions, respond to critical feedback, and communicating across cultural boundaries.
Communicating effectively is a skill you can improve. With non-demanding, easy to understand and easy-to-apply techniques, this course will help you become a better, more skilled communicator.
What makes for good communication
Introverts or extroverts – who makes for the better communicator
The BIGGEST communication mistakes
How to read people and connect with different personality types
Seeing hidden communication barriers
How to become a better listener and conversationalist
How to get your point across
Dealing with interruptions
Communicating across cultures
How to give feedback without offending
How to accept criticism
Action Plans
Key Benefits
Attend this training programme and you will know how to:
Choose the most appropriate form of business communication
Identify when one mode of communication is preferable to another
Interpret body language
Convey your ideas
Convince and persuade others
Audience
This new online communication course is suitable for anyone looking to improve their communication skills.
Typical attendees include business owners, junior and middle-managers, salespeople, customer care specialists and anyone who deals with their fellow human beings.
Delivery Method
This half-day training will be delivered as live webinar sessions spread over x4 one-hour sessions per day. These sessions will be delivered via the Zoom meeting software platform with extra resources made available on a separate learning management platform.
Your Online Tutor
All sessions will be run by an experienced Google Academy Tutor (Andrew Lloyd Gordon). Andrew Lloyd Gordon is a Business Psychologist, Consultant, Speaker and Google Academy Trainer. Andrew speaks regularly at conferences and events and is a guest lecturer at several universities and business schools including Cambridge, Warwick, Aston and Lancaster.
Course Material
All delegates receive the slides, workbooks and other supporting material.
Exclusive BALI Member Price 10% Saving (RRP £200)
£180 ex VAT per person
BOOK NOW - You can book a place on this course by following this link. This is a popular subject. Places are therefore limited and will be given on a first-come-first-served basis. To receive 10% off the RRP, please contact Marketing & Communications Manager Darren Taylor for the voucher code, details below.