BALI National Landscape Awards 2019
Industry Awards
Venue:

JW Marriott Grosvenor House

Date:

06 Dec 2019
Location:

Park Lane, London, Greater London

Opening times:

12pm - 4.30pm
---
The BALI National Landscape Awards is the largest and most prestigious awards in Europe with over 1,000 members, guests and VIPs attending each year. Now in its 43rd year, the awards will once again be held in the awe-inspiring Great Room at the JW Marriott Grosvenor House, Park Lane, London.
details
BALI's prestigious landscaping awards are the largest in the industry calendar and the 2019 event promises to be the biggest and best yet, celebrating the skills, hard work, quality, commitment and successes of BALI members working in the UK and overseas. Receiving a BALI National Landscape Award is one of the landscape industries' highest accolades and is proven to change the way businesses are perceived, such is the kudos and respect these industry awards command.
A feature of the landscape industry's calendar, no other awards scheme for designers and contractors demands the level of professional excellence expected by the BALI Awards judging panel of acclaimed industry experts.
Every construction and design project is visited personally by an adjudicator, and scrutinised individually. If that's not enough, the adjudicators jointly deliberate each decision to ensure consensus that the winners really do represent the very best in landscape construction and design.
Acknowledging and rewarding professional excellence are the key objectives of the BALI National Landscape Awards.
Visit the official BALI National Landscape Awards website for more details. Find below BALI National Landscape Awards winners from 2019.
BALI National Landscape Awards 2019 - Award Winners
Headline Sponsor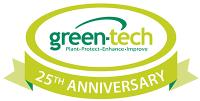 Domestic Garden Construction - Under 30k - Sponsored by Derbyshire Aggregates
LDC for A Private Residence in Leytonstone
Boast About The Garden for Outdoor Kitchen & Seating Area
Garden Club London for Private Residence in Teddington
Langlea Garden Design & Construction for Line, Brighton
Domestic Garden Construction - Between £30k - £60k - Sponsored by Palmstead Nurseries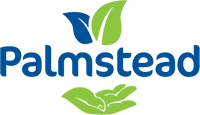 J & S Scapes for Private Residence in Weedon
Garden Club London for Private Residence in Middlesex
Garden Club London for Private Residence in London
Landscape Associates for Private Residence in Peckham
Domestic Garden Construction - Between £60k - £100k - Sponsored by Johnsons of Whixley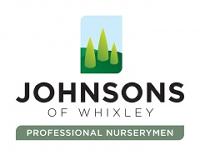 HG Landscapes for Earls Court
Isola Garden Design for Family Lifestyle Garden
Graduate Gardeners for Private Residence, Kirtlington, Oxfordshire
Baikie Landscape Construction for Private Residence in Burghclere
PWP Landscape Design for Private Residence in Harrogate
Domestic Garden Construction - Between £100k - £250k - Sponsored by Van den Berk Nurseries

Verde Landscapes for Private Residence in Kent
J & S Scapes for Private Residence in Wingrave
The Outdoor Room for Ribbon Wheel Garden
Living Landscapes for Private Residence in Surrey
Outdoor Options for Belvoir House
Greenhaven Group for Pendlehaven
Landscape Associates for Private Residence in Wandsworth
Domestic Garden Construction - Over £250k - Sponsored by Europlants UK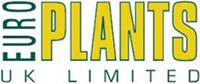 LDC for Private Residence in Esher
Inscapes for Private Residence in Old Windsor
Soft Landscaping Construction (non-domestic) - Under £500k - Sponsored by Landscape Institute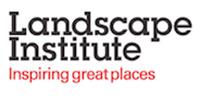 Bowles & Wyer for Newnham College
Sky Garden for Sky Garden for One Bayshill Road, Cheltenham
Soft Landscaping Construction (non-domestic) - Over £500k - Sponsored by Bourne Amenity

NT Killingley for University of Northampton, Waterside Campus
idverde for Sauchiehall Street Avenue, Glasgow
Hard Landscaping Construction (non-domestic) - Under £500K - Sponsored by Aston Lark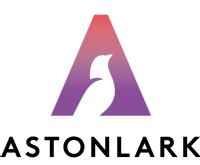 Blakedown Landscapes (SE) for Cannon Hill Park, Birmingham - Sousse and Bardo Memorial
NAO Landscapes for Bedford House
PC Landscapes for Exbury Centenary Garden
Hard Landscaping Construction (non-domestic) - Over £500k - Sponsored by Brickworks Vande Moortel

Maylim for Coal Drops Yard
Elite Landscapes for One Blackfriars
Blakedown Landscapes (SE) for RHS Wisley
Wright Landscapes for Manchester Science Park
Ground Control for The Children's Garden, Royal Botanic Gardens Kew
Frosts Landscape Construction for 2- 6 Cannon Street
Community and Schools Development - Sponsored by Adtrak
Carrier Landscapes for Ratcliffe College Lockhart Garden
LockWood Landscapes for Playground Development
HOS Landscapes for The Quad
Talbot Farm Landscapes for Icknield Port Loop
Ground Control for The Children's Garden, Royal Botanic Gardens Kew
Bowles & Wyer for NHS 70 Garden
Regeneration Scheme - Over £500k - Sponsored by MCM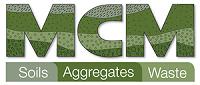 Blakedown Landscapes (SE) for Venetian Waterways, Great Yarmouth
Talbot Farm Landscapes for Icknield Port Loop
Grounds Maintenance (to include Green Roof Maintenance) - Free Public Access - Sponsored by Ransomes Jacobsen

Gavin Jones for Potters Fields
idverde for The Regent's Park
Grounds Maintenance (to include Green Roof Maintenance) - Limited Public Access - Sponsored by Reesink Turfcare UK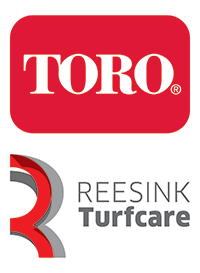 Nurture Landscapes for Snowhill
Grounds Maintenance (to include Green Roof Maintenance) - Private - Sponsored by ICL Specialty Fertilizers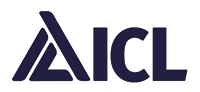 Nurture Landscapes for Private Business in Waltham on the Wolds
Gavin Jones for St. John's School
Bowles & Wyer for Private Roof Garden in London
Registered Designer & Registered Contractor Joint Submission - Sponsored by Easigrass

Sue Townsend MBALI & Oak View Landscapes for Private Residence in Essex
Rosemary Coldstream MBALI & Landform Consultants for Hampstead Modern Garden
Tony Woods MBALI & Garden Club London for Private Residence in Middlesex
Interior Landscape - Installation Only
Nurture Landscapes for Kimpton Fitzroy Hotel
Interior Landscape - Maintenance Only
Nurture Landscapes for Smarkets
Roof Gardens / Living Wall Installations - Sponsored by Green-tree Topsoil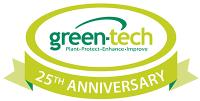 Bridgman and Bridgman for IKEA Greenwich
Goddards (Landscape Contractors) for Private Roof Garden, WC1
Nurture Landscapes for Private Roof Garden in Kensington
Biotecture for Wimbledon No 1 Court
Frosts Landscape Construction for The Garden at 120
Scotscape Landscaping for The Royal Lancaster Hotel Living Wall
Greenside Landscapes for Old Street
Design Excellence Award - Overall Scheme Under £50k - Sponsored by Provender Nurseries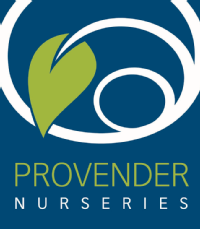 Rosemary Coldstream MBALI for Copper Courtyard
Elaine Rutherford MBALI of Topia Garden Design for Private Residence in Altrincham
Design Excellence Award - Overall Scheme Over £100k - Sponsored by Ground Control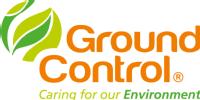 Patricia Fox MBALI for Hertfordshire Walled Garden
Rosemary Coldstream MBALI for Hampstead Modern Garden
International Award - Sponsored by CED Stone Group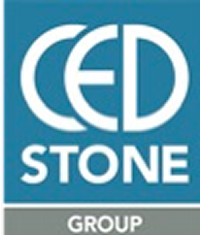 Beijing Beilin Landscape Architecture Institute for Landscape Design Project, The First Rainwater-Harvesting Park in Qian'an
DDON Planning and Design for Sloping World
Shimao Group for Loong Palace
Atelier DYJG for Renewal of Xiamen Zhongshan Park
Atelier DYJG for Quarry Gardens of Nanning Garden Expo
U.P.Space (Beijing) Landscape Architecture Design Consultants for Xiong'an Vanke Rainwater Neighbourhood
DDON Planning and Design for Jiangyin Chengjiang Garden
Xiamen Urban Environment Design Engineering Co. for Xiamen Old Theatre Cultural Park
Beijing Tsinghua Tongheng Urban Planning and Design Institute for Wetland Paradise on a Giant Rooftop—The Wetland Park in Huaifang Reclaimed-Water Plant
Beijing Tsinghua Tongheng Urban Planning and Design Institute for Mayi Mountain Park, Oasis on the Qinghai-Tibet Plateau
China Construction Engineering Design Group Corporation for Qingdao Fushan Ecological Park Landscape Enhancement Project
Beijing Beilin Landscape Architecture Institute for Jinzhong Baicaopo Forest Botanic Garden
Ecoland Planning and Design Corp. for Zhonghai Tianyu Garden, Shenyang
Beijing Beilin Landscape Architecture Institute for Landscape Greening Project of Jiahe Ecological Country Park
Shanghai Edging A&LA CO. for Landscape Design of Rose Garden of Shanghai Jiao Tong University
Shanghai Edging A&LA CO. for Renewal Design of Shanghai Zuibaichi Park
Affiliate Exceptional Service Award - Sponsored by idverde
Platipus Anchors
SAiGE Longlife Decking
Dorset Soils and Aggregates
MCM
Mobilane UK
Employer Excellence Award - Turnover Over £2.5m - Sponsored by Fresh Horticultural Careers

Gavin Jones
Green-tech
The CGM Group (East Anglia)
Benchmark Grounds Maintenance