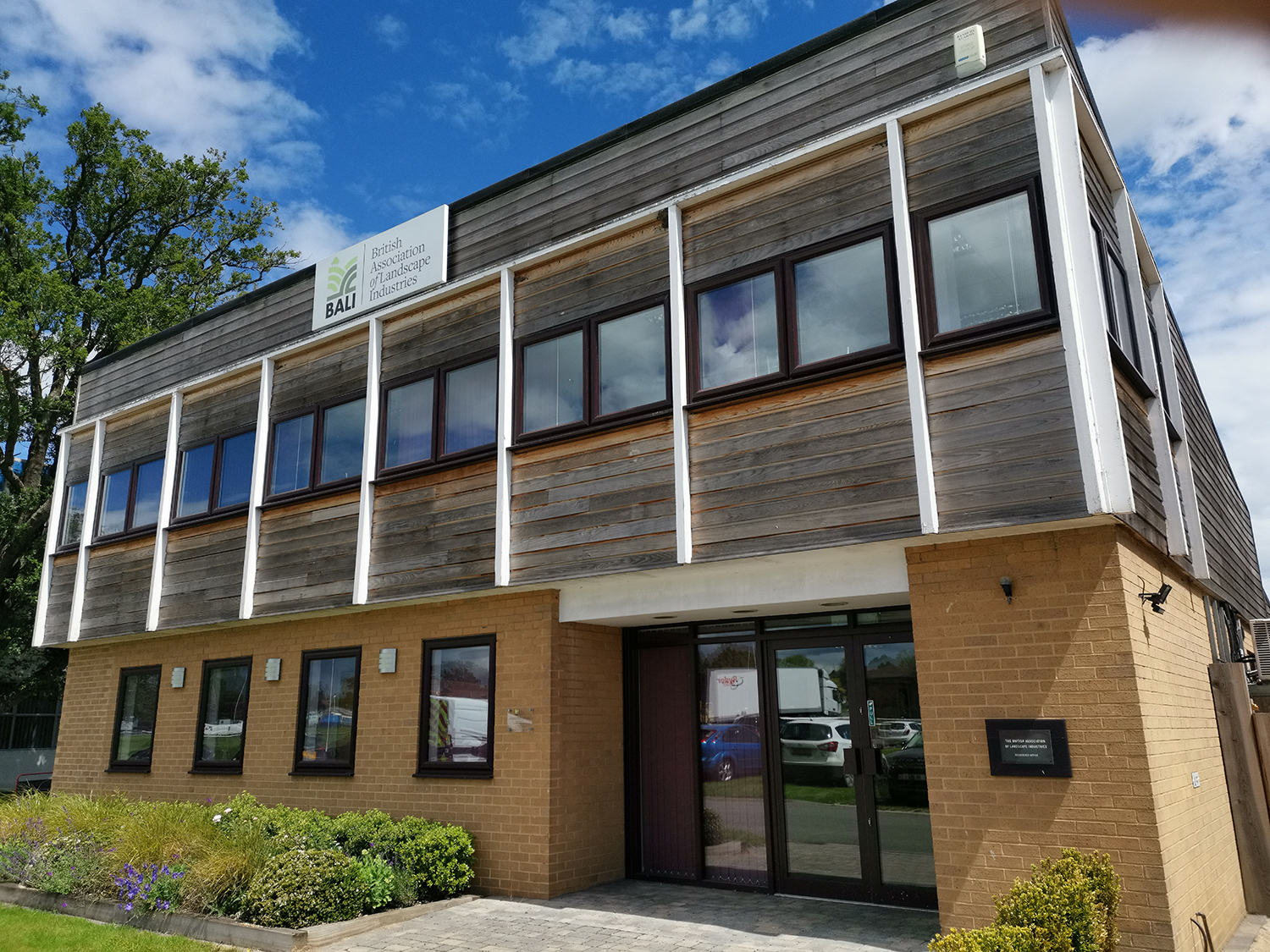 BALI National AGM 2019
BALI National Event
Venue:

BALI Landscape House

Date:

12 Sep 2019
Location:

Stoneleigh Park, Kenilworth, Warwickshire, CV8 2LG

Opening times:

10.30am - 3pm
---
If you are a BALI member you can now confirm your place(s) at the BALI National Annual General Meeting 2019.
details
The British Association of Landscape Industries' National Annual General Meeting (AGM) will be held at 10.30am on Thursday 12 September 2019 at BALI Landscape House, Stoneleigh Park, Warwickshire, CV8 2LG.
Following the formal AGM, where eligible voting members will get an opportunity to vote on important association matters, BALI's Chief Executive Wayne Grills will update members with a short presentation on the association's activities over the past 12 months. Wayne will seek member's opinions to ensure the association continues to meet member expectations. Your opinion and feedback are valued and if you are a member of BALI, we would encourage you to attend your National AGM. The presentation will be closely followed by a freshly prepared buffet lunch. Further information on the annual meeting, including the itinerary for the day, will be available soon.
If you are a BALI member, to confirm your place, please contact Nicky McMurdo.
Agenda
AGM start - 10.30am

AGM finish - 11.30am
Speaker 1 - 11.45am
Speaker 2 - 12.10pm
Speaker 3 - 12.30pm
Lunch - 1.30pm
Close - 2.30pm
Speakers
11.45am
Mike Connors
Managing Director
Revoplas Recycling Solutions
Recycling = Better Off – Plastic can be fantastic for your business
Plastic recycling consultants Revoplas can change the way your business thinks about plastic recycling and help you save money along the way. Whether you're a landscape contractor, supplier or garden designer using plastic day-to-day, this free talk will unlock new ways to help you reduce your carbon footprint.
12.10pm
Shaun Herdsman
Division Manager
Modiform
Back in Black – You CAN recycle plastic plant pots
Award-winning manufacturer Modiform provides a short update on their innovative alternatives to black plastic plant pots releasing in 2020, and why you should take notice if you want to save costs and care for the environment.
12.30pm
Jason Reeves MCIEEM
Head of Policy and Communications
Chartered Institute of
Biodiversity Net Gain – Practical ways to protect the natural environment
CIEEM will introduce BALI members to Biodiversity Net Gain (BNG), including the use of metrics and Defra's planned 'eco-metric'. Defra has consulted on making Biodiversity Net Gain a mandatory element of the English planning system, the Chancellor has announced that it will be mandatory, and the Environment Secretary has reinforced this commitment. BNG forms part of a larger commitment to being the first generation to leave the environment in a better state than it was before. This includes increasing health and well-being benefits from green spaces, reducing air pollution, improving soil condition, and creating natural flood prevention measures.