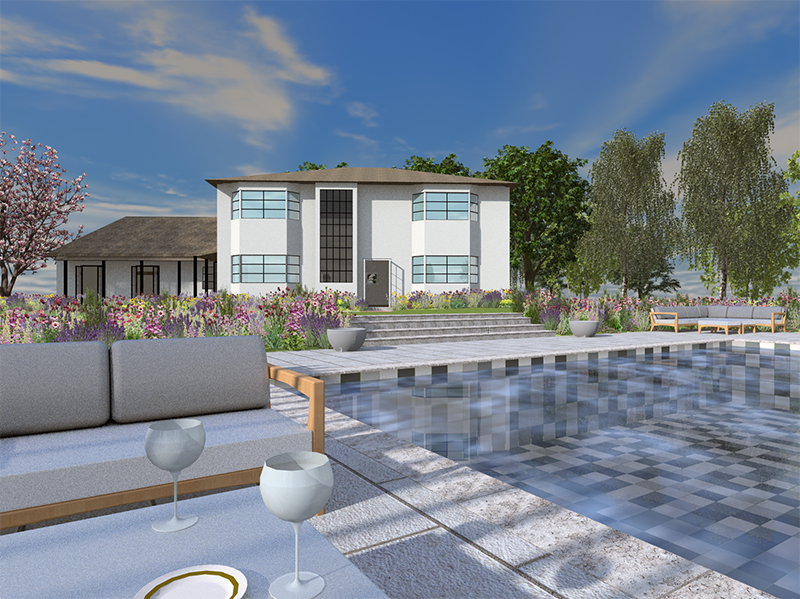 BALI Designer Webinar with Vectorworks UK
Training Course / Workshop
Venue:

Webinar

Date:

11 Mar 2020
Location:

Online

Opening times:

9.00am - 10.30am
---
BALI Registered Affiliate, Vectorworks UK, will demonstrate the basic tools to help garden designers, landscape architects and contractors sketch, draw and model using a fully integrated BIM workflow in this 90-minute BALI designer-focused webinar.
details
Specifically designed to inspire and educate garden designers, landscape architects and contractors who provide a design and build service, this 90-minute session will focus on Vectorworks UK's award-winning BIM workflow software, helping professionals understand the power of utilising tools including templates, libraries, layers and classes, planting plans, bill of quantities, drafting and 3D modelling to achieve best practice for the end client. This webinar will include a 50-minute presentation in the form of a demonstration of the system's capabilities, followed by a 30-minute questions and answers session.
The webinar will be hosted by the British Association of Landscape Industries and include special guest presenters Katarina Ollikainen of Vectorworks UK and award-winning garden designer Rosemary Coldstream MBALI MSGD.
The webinar will provide an insight into some of Vectorworks UK's most powerful design tools, including:
Templates - why do we use templates and what should they contain?
Libraries - what, why and how to set them up
Layers and classes
Best practice - 5km rule, one single drawing
The webinar will also take a look at creating a simple project from start to finish, using both 2D and 3D views that have pre-installed resources that have already been created for speed. These will include:
Using GIS in your file - setting up the GIS map and the correct file for it
Importing .dwg surveys and drawings - show how they 'fit' with the GIS images
Drafting - what tools to use and how to approach it
Converting your shapes to intelligent objects - hardscape, walls, landscape areas e.g.
Creating a planting plan
Creating schedules and bills of quantities
Creating viewports, sheet layers with title block and exporting to .pdf
For landscaping companies that only offer a build-only service, Katarina will also shine a light on how the Vectorworks UK system can be used when a drawing has already been completed or you have received one as part of a tender process. Katarina will also offer tips on:
Asking for a vwx-file when quoting - you don't need the full Vectorworks to benefit from this
How to be able to read the designer's files more clearly using the Vectorworks Viewer.
The advantages of a 3D model for contractors - how to get a better idea of a complicated design, especially where there are split levels in the garden
Collaboration between designer and contractor - how can we resolve changes through the build?
'Clash detection' for components in the design (e.g a pond close to paving, ducting, water, levels)
How to take off areas and volumes from files without intelligent objects
how do I book a place?
To book a place on this webinar, which is open to BALI members and non-members, use the booking form on this event page and choose how many places you would like. To purchase a BALI member ticket, you must log in. Members can reset their password using the 'Forgotten Password' option when attempting to log in if required. The webinar will start at 9.00am on Wednesday 11 March 2020. Once you have paid for a place, you will receive a link to register for the webinar within 72 hours of the event starting. The registration link allows you to sign up to the webinar system used by BALI to deliver the webinar, and also allows you to test your connection ahead of the online event. Further details will be sent to you once your place is confirmed.
about Vectorworks UK
Vectorworks UK is a global design and BIM software developer serving over 650,000 professionals in the architecture, landscape and entertainment industries. Since 1985, they have been committed to helping designers capture inspiration, nurture innovation, communicate effectively and bring their visions to life. With their cross-platform software, designers can build data-rich, visual models without sacrificing the design process, while collaborating efficiently throughout the project life-cycle.