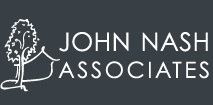 About Nash, John (MBALI, MSGD, MRICS)
John is a Designer of domestic gardens and landscapes for private Clients but also commercial, institutional and communal. His creative designs respect the environment. Style leads towards contemporary but versatility enables him to be equally comfortable with traditional, often drawing on classic elements and influences from Japan, Morocco or Europe. He is adept at finding solutions for spaces so that there is harmony between hard and soft landscaping. Every garden is unique and John's innovative expertise enables the best of unforeseen opportunities to be realised particularly with an edge, without it being stereotyped or cliched. Clients' needs are paramount and the design is tailored to suit. The range of gardens the practice serves extends from small town courtyards to large country gardens. A garden is an open space to be enjoyed for leisure, relaxation, recreation, interest and importantly should be stimulating and aesthetically pleasing. His design firm has been in practice for 20 years and led on from his architectural practice. In addition to being a Design Member of Bali he is also a Registered Member of The Society of Garden Designers and a Chartered Surveyor.
Areas covered
East Anglia, International, North Thames
Types of work undertaken
Hard Landscaping (unlimited)
Disabled/Historic Gardens (unlimited)
Roof Gardens/Green Roofs (unlimited)
Design Facility (unlimited)
Soft Landscaping (unlimited)
Commercial (unlimited)
Domestic (unlimited)
Projects
Domestic Garden Design No.1
The Clients, a young professional couple with two young children, wanted to utilise to a greater extent the area of garden by increasing the size of the lawn; to provide a children's adventure play area; to increase the size of the Terrace, particularly around the swimming pool; to provide a vegetable garden and to enhance the view. Part of the brief was to provide an automatic irrigation system, together with interesting garden lighting and to provide a permanent BBQ in conjunction with the facility to entertain and enjoy. The original paving was a mix of concrete and crazy paving, uneven and irregular. It was replaced after much consideration with sawn Green Sandstone with coursed paddlestones for the retaining walls and BBQ. The front garden was very scruffy with a poor mix of herbaceous and shrubs and this too was re-configured sympathetically to enhance the approach to the house. In addition, the Clients wanted the Pool House to be extended in order to provide a Changing Area and W.C.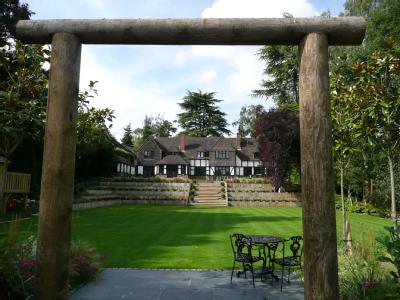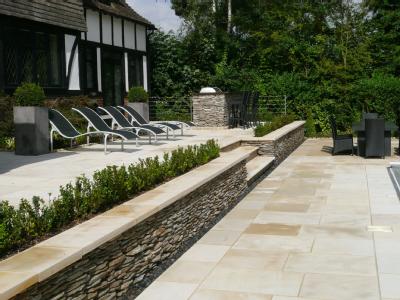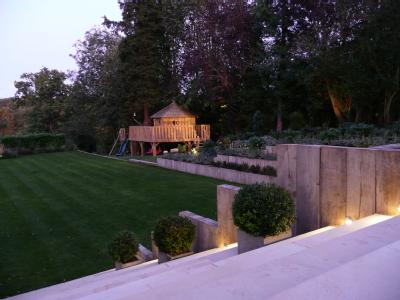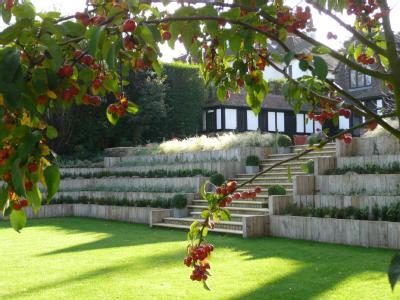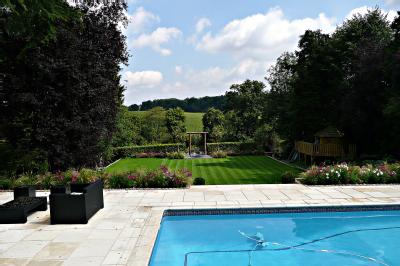 Domestic Garden Design No 2.
The Clients: a professional working couple with two teenage children. A principal requirement was for the garden to be suitable for entertaining and dining. The house had recently undergone major alteration and extension works which included an enclosed swimming pool. The area in which the swimming pool was to be located was partially occupied by a pond which accommodated the Clients collection of Koi carp. Part of the Brief therefore was to provide a new interesting pond for the Koi carp collection, also to provide a journey around the garden; to provide screening in the form of exotic plants around the swimming pool; screening to the rear boundary and to provide a permanent undercover BBQ to complement the exotic theme of the swimming pool and planting. In addition, the Clients required the front garden area to be landscaped. This was primarily to be used for off-street parking but in addition, to provide some interesting planting, hard surface landscaping and screening to the adjoining properties. A rainwater harvesting irrigation system was required together with garden lighting.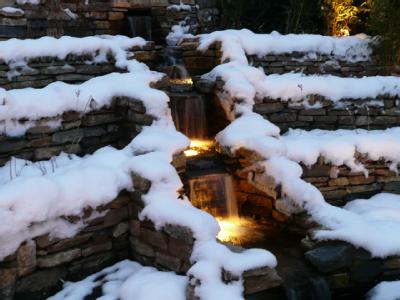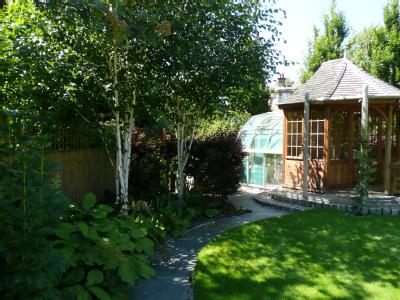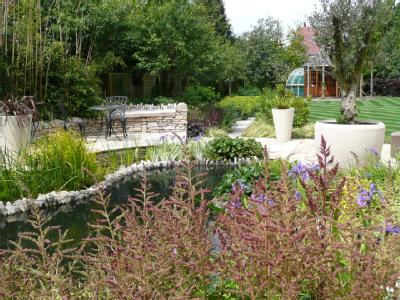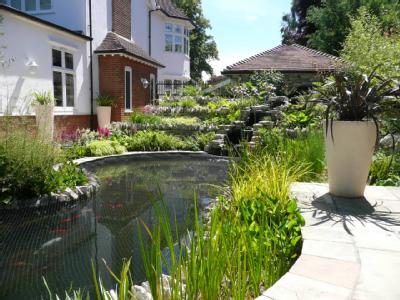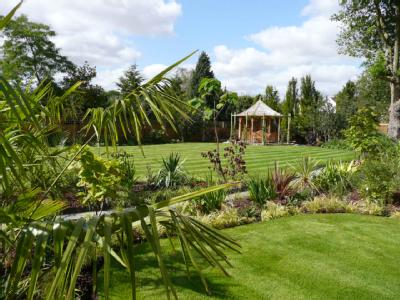 Domestic Garden Design No. 3
To combine some of the interesting history of this grand Edwardian house with the garden in a combination of traditional and contemporary. To link the disparate parts of the garden in order to create overall harmony. To create specific areas such as the swimming pool garden, a vegetable garden, a family garden, a woodland garden and to make them all secure for their three young children whilst still maintaining harmony.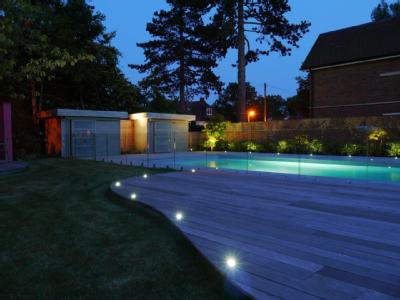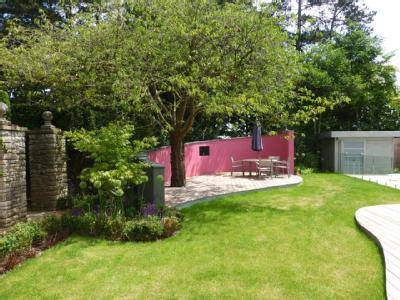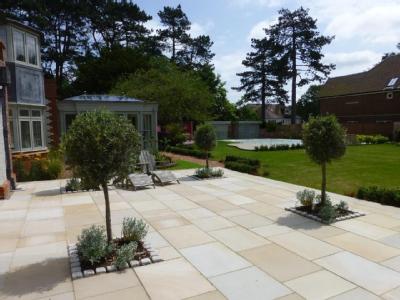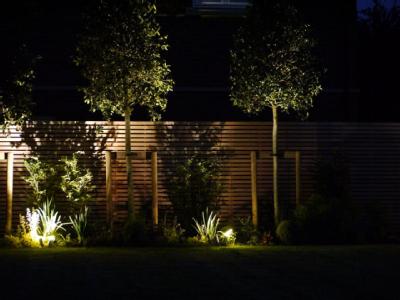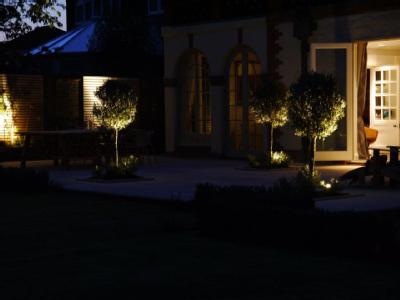 Domestic Country Garden
A steeply sloping garden away from a Regency style house, much neglected. The house was undergoing improvement and restoration. The Client required the garden to be opened up to derive the benefit of the far reaching Chiltern Hills and to maximise the potential for the neglected ponds and generally improve the planting and recreational areas.