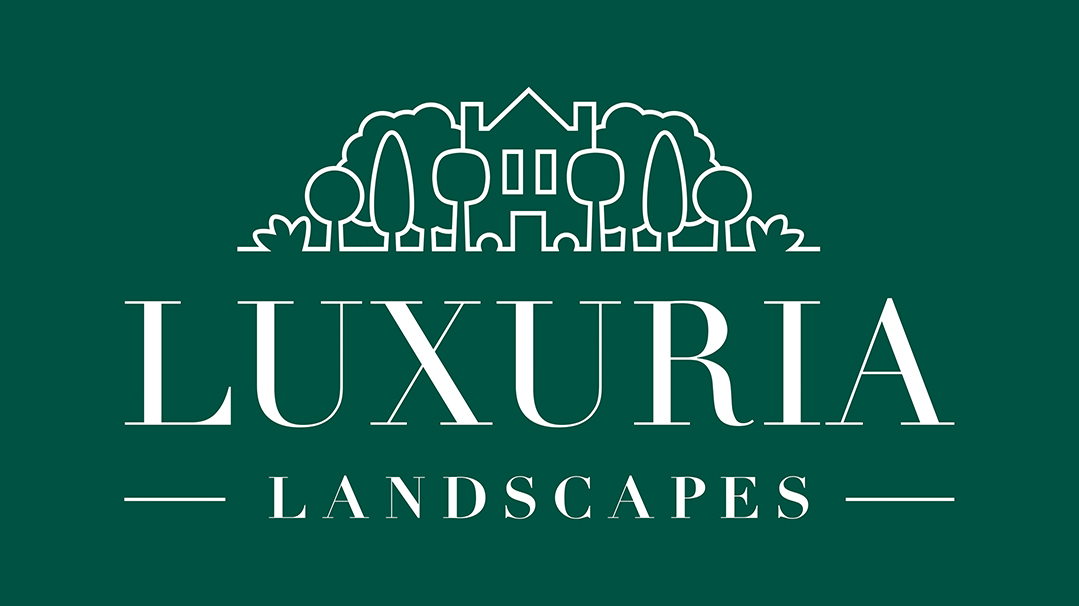 About Luxuria Landscapes Ltd
Domestic garden maintenance and the occasional landscaping project usually on large residential houses mainly on the Wentworth Estate and St Georges Hill.
Areas covered
South Thames
Types of work undertaken
Sports/Leisure Facilities (unlimited)
Arboriculture (unlimited)
Hydroseeding (unlimited)
Ponds And Water Features (unlimited)
Road/Roadside Construction (up to £5,000)
Playground (unlimited)
Roof Gardens/Green Roofs (unlimited)
Ground Reinforcement Systems (unlimited)
Land Draining/Sand Slitting (unlimited)
Decking (unlimited)
Commercial (unlimited)
Grounds Maintenance (unlimited)
Swimming Pools (unlimited)
Interiorscapes (unlimited)
Hard Landscaping (unlimited)
Design Facility (unlimited)
Forestry/Mature Tree (unlimited)
Fencing (unlimited)
Invasive Weed Control (unlimited)
Reclamation And Erosion (unlimited)
Golf Course Construction (unlimited)
Pesticide/Weed Application (unlimited)
Domestic (unlimited)
Disabled/Historic Gardens (unlimited)
Synthetic Surfaces (unlimited)
Soft Landscaping (unlimited)
Irrigation (unlimited)
Projects
East Cott
This was another project in partnership with Luxuria Property and consisted of the following works:
Remove patio and replace with an extended porcelain tiled terrace which was installed on a professional screed.
The side garden to the Annex was transformed with a retaining vertical sleeper wall, synthetic turf, black limestone raised patio, curved brick step detail and new bespoke steel staircase to the Annex.
The turf was partly replaced and lawn re-graded to blend into the terrace and we assisted with the spa installation too.
This is another routine maintenance customer who we will continue to support and help develop ideas with.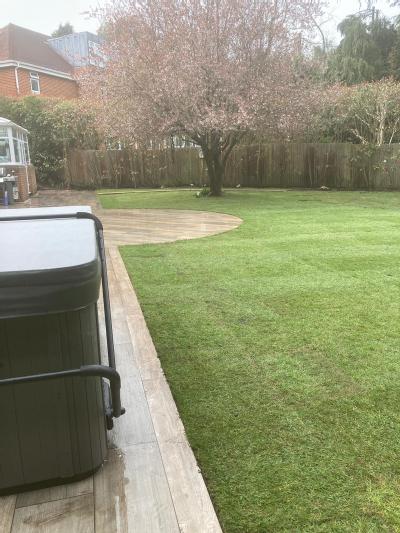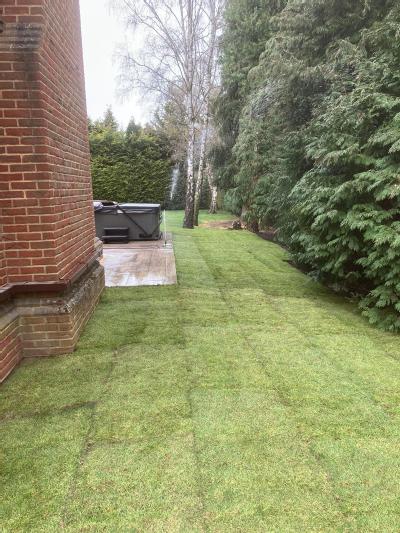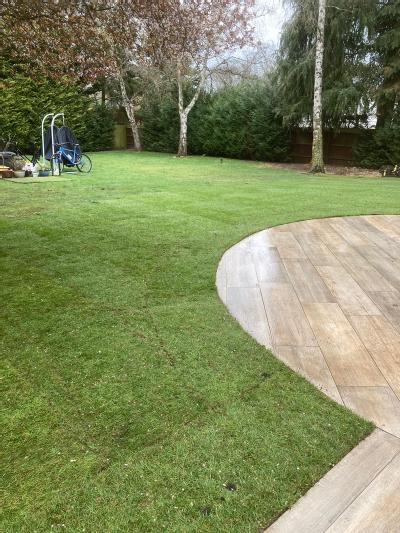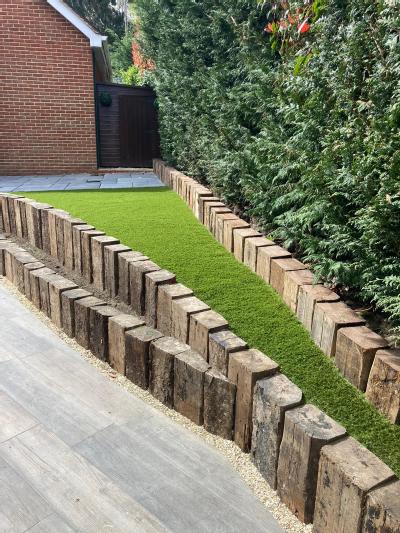 Seymour Drive
We have been maintaining this garden since the client took ownership from the developer and as usual the garden was a very basic standard with turf and some patio.
The client wanted the following installing: irrigation system, extended indian sandstone patio, garden lighting, play area and an outdoor Kitchen installed. This was all delivered in 2020 in partnership with our Sister Company Luxuria Property.
We are now designing a Garden Building which will be nestled in the trees and will update one this has been delivered.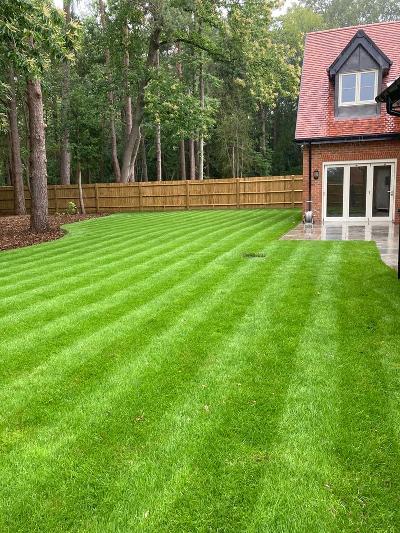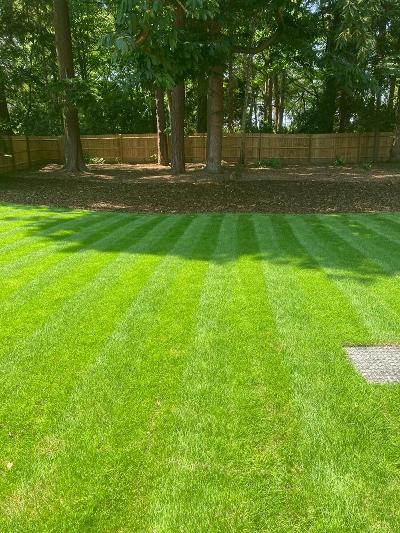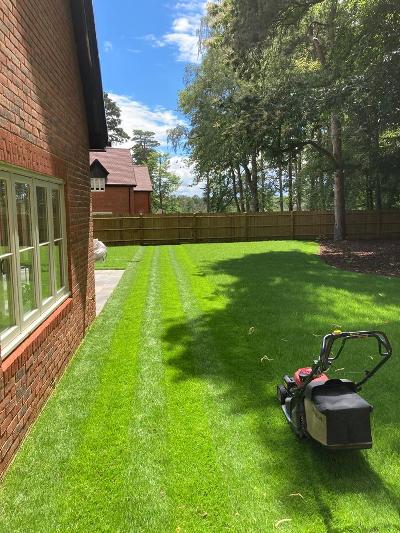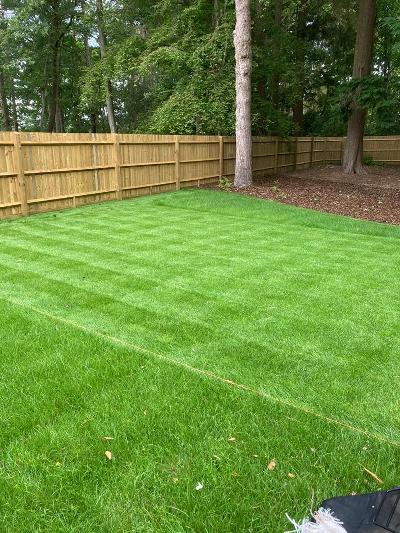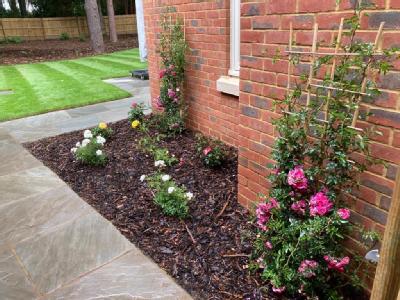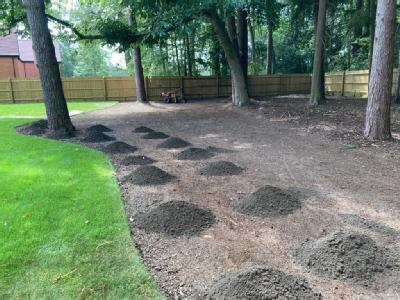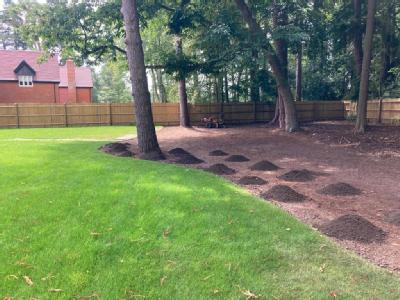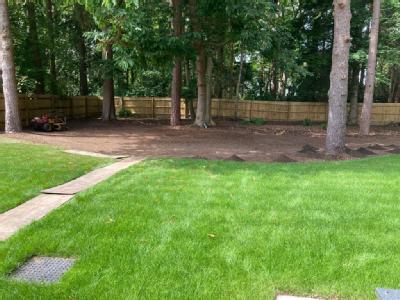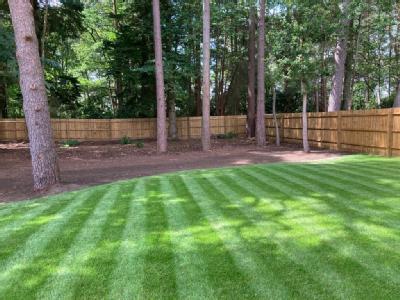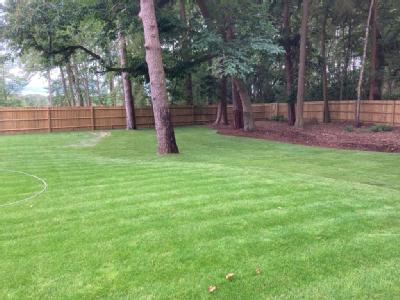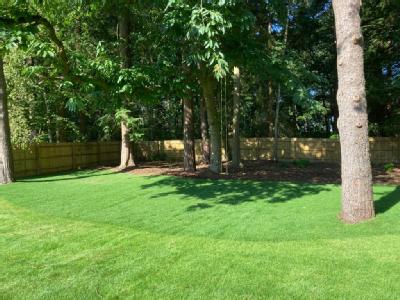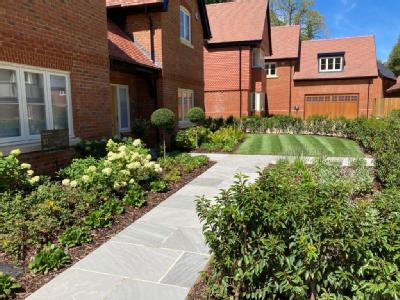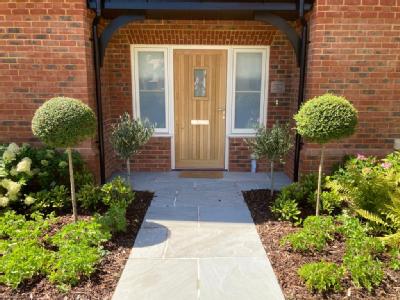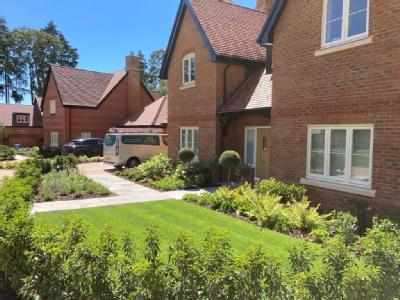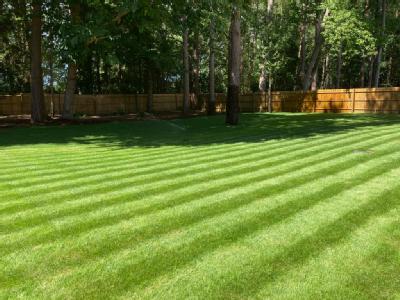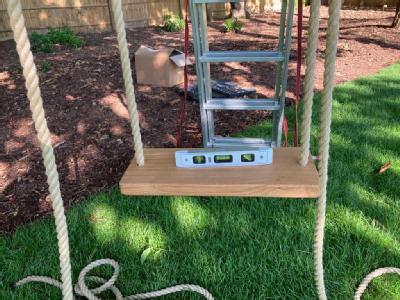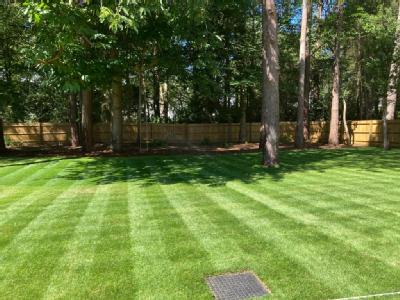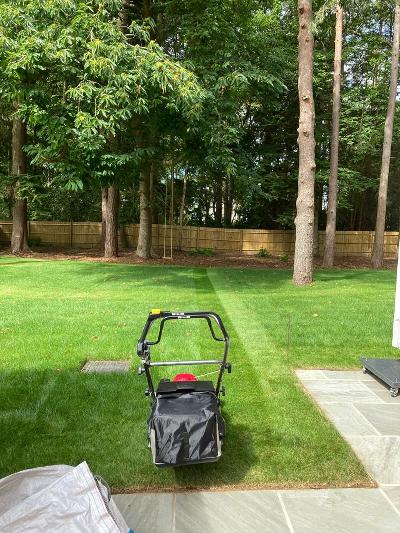 Bishops Heath
This was a project we completed in 2019 in partnership with In-Scapes who are also BALI accredited. This project won a BALI award for domestic garden construction over 250k.
It involved removing a tennis court and replacing with a state of the art Koi Carp Pond and installing 6000M2 of drainage, irrigation and new turf.
We also had many additions to the project driven by the client such as planting, pergola, railings and garden lighting.