Accredited Supplier
Yorkshire, YO26 8AQ info@nurserymen.co.uk 01423 330234 www.nurserymen.co.uk


Search again
About Johnsons of Whixley Ltd
We are a three-generation family business located in North Yorkshire equidistant between York and Harrogate, with 100 years experience in growing and supplying trees, shrubs and plants to UK-wide planting schemes. We supply in excess of 5-6 million plants and trees annually across our three channels to market. The business operates from our headquarters in Whixley, where all our operational, administration and management functions converge.
Areas covered
East Anglia, International, Midlands, National (Eng/Wales/Scot/NI), North Thames, North West, Northern Ireland, Scotland, South Thames, South West, UK Islands, Wales, Yorkshire North East
Types of work undertaken
Commercial (unlimited)
Soft Landscaping Materials (unlimited)
Turf Grass and Artificial (up to £10,000)
Roof Gardens/Green Roofs (unlimited)
Compost, Mulches and Soil Conditioners (unlimited)
Domestic (unlimited)
Projects
Working with P1 Contractors to supply Donaldson's, Edinburgh
Plant supply for the transformation of Donaldson's, Edinburgh.
Our supply of plants was worth over £125,000,with varieties including 5,000 RB Buxus, over 400 Taxus RB's,7,000 shrubs and herbaceous plants.
P1 Director said "Given some of the apartments in the development are on the market for over £1 million, the quality of the landscaping and plants must reflect this, so we turned to Johnsons who have again played a key part in helping us achieve our objectives"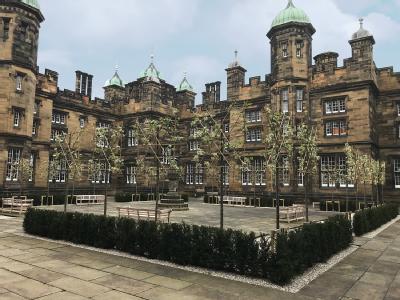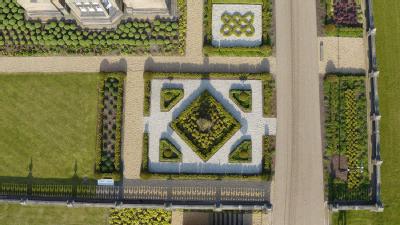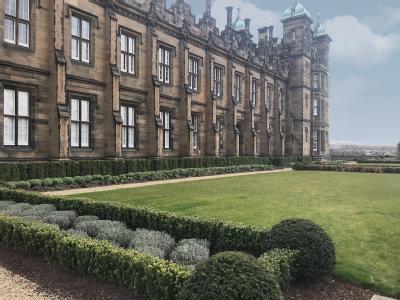 Working with Kingston Landscape Group to supply Colindale Gardens
We were tasked with providing thousands of plants for Colindale Gardens, a £1 billion inner-city development scheme in Barnet, north-west London.
Our supply included more than 900 hedging plants and some instant hedging. Also part of the contract was more than 5,000 herbaceous plants and nearly 7,000 shrubs – including 2L, 5L and 10L plants.
Managing Director Abigail Evans said "Johnsons of Whixley have been a preferred supplier for over 5 years, they consistently supply high quality stock within our budgets and can work with our demanding turnaround times."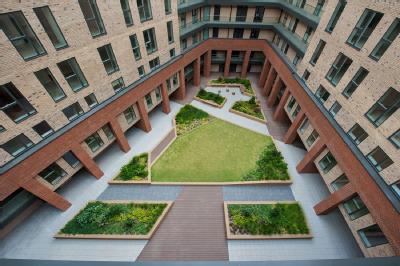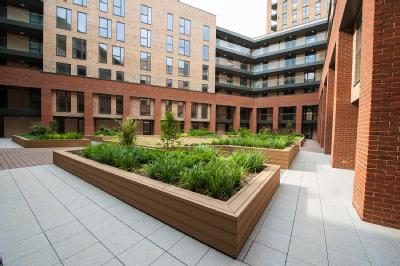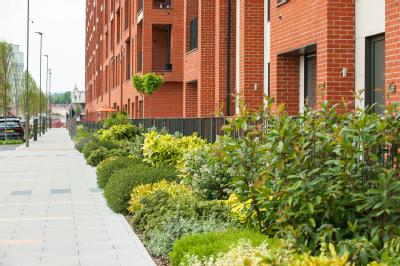 Luxury hotel supply - Grantley Hall
We were asked to provide thousands of plants for the grounds of Grantley Hall, a new five-star luxury hotel and spa in the Yorkshire Dales.
We provided Fagus domes, Buxus balls, along with thousands of herbaceous, shrubs and grasses.
Paul Forrest, Estate Manager for Grantley Hall commented "I have found that the plant availability has always met my requirements and the cash and carry service in particular is always well stocked with a good selection. A great team of dedicated staff and a great example of a professional family business"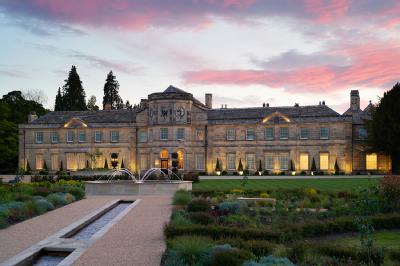 Plant supply to award-winning holiday resort
Darwin Escapes, a luxury holiday resort provider tasked Johnsons with providing plants for one of its 22-holiday parks 'Sandymouth resort' .
We supplied 9,000 shrubs, 8,000 hedging transplants, 800 herbaceous plants and 80 Hedera screens to the 'Sandymouth Resort', near the beautiful beach at Bude.

Group Grounds and Utilities Manager for Darwin Escapes, Kris Sutton said: "'I have been using Johnsons of Whixley for a number of years on many landscapes and projects and would not hesitate in recommending them for quality stock, quick turn around and expert advice'."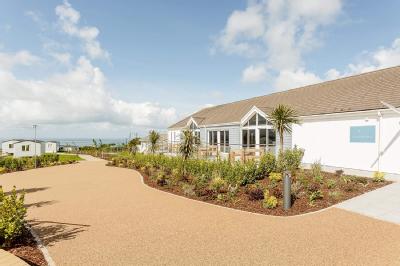 Plant supply to Fron Goch Garden Centre
We have been working with Fron Goch Garden Centre for over 15years, the Wales-based business is an ever-evolving garden centre.

Fron Goch has purchased thousands of plants from us over the years including varieties from all of our ranges including our patio range and prestige ranges from 3L – 10L sized plants.

Plant area manager, Melanie Livingston for Fron Goch, said: "We love Johnsons plants. They choose great varieties and cultivars which suit our customers mountain and coastal gardens. The plants are always well presented and most importantly, they sell!"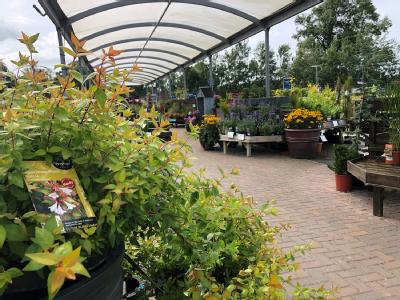 Plant supply to the National Memorial Arboretum Centre, Staffordshire
A total of 38,000 plants were supplied to the National Memorial Arboretum Centre via our customer Gavin Jones Ltd, the £10.1 facility was opened in 2018 by Prince William and incorporates a ceremonial courtyard, Heroes' Square,exhibition areas, café and retail area.
The contract grow saw 38,000 plants supplied including a wide mix of shrubs and herbaceous varieties including Over 600 Allium 'Purple Sensation' 2L, Over 300 Crocosmia 'George Davidson' 5L, Over 100 Buxus semperviren 10L hedging plants, Over 200 Carex Testacea 2L and over 500 Euonymus varieties.