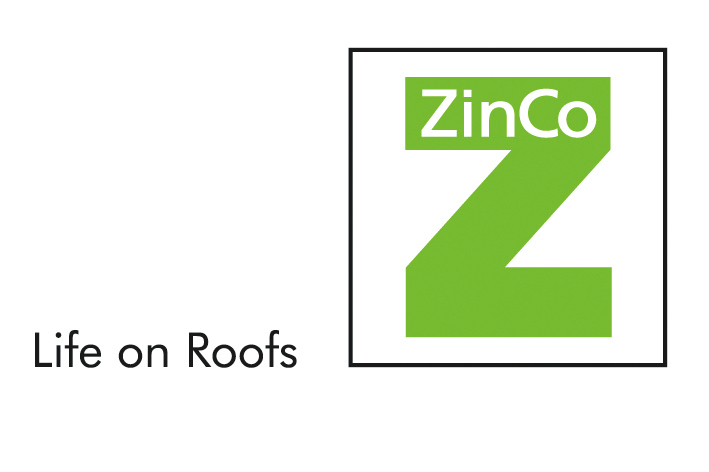 About ZinCo Green Roof Systems Ltd
As one of the global market leaders in the green roof industry, ZinCo supply state-of-the art green roof systems for the landscaping of roofs. ZinCo offer a wide range of green roof system solutions to suit different sorts of roof structures (flat, pitched, inverted roofs etc.) and meet the most diverse requirements of soft and hard landscaping on roofs - from simple extensive greening via intensive roof gardens to the most sophisticated roof designs including blue roofs, biosolar roofs and podium decks. ZinCo systems comply with international standards and selected systems have European Technical Approval. With an experience of more than 40 years in the green roof sector, ZinCo have always been pioneers and innovators in the field of extensive and intensive roof greening with a great focus on permanent research and development. Apart from the material supply ZinCo offer technical support and consultancy from planning to completion of a green roof project including design, specifications, CAD and on-site support if required.
Areas covered
South Thames, North Thames, South West, East Anglia, Midlands, Wales, North West, Yorkshire North East, Scotland, National (Eng/Wales/Scot/NI), Northern Ireland, UK Islands
Types of work undertaken
Commercial (unlimited)
Hard Landscaping Materials (unlimited)
Surfacing Materials (unlimited)
Water Feature and Irrigation Equipment (unlimited)
Technical Advisory And Recruitment (unlimited)
Top Soil And Aggregates (unlimited)
Roof Gardens/Green Roofs (unlimited)
Projects
City of London
Replanting of Beech Gardens, forming part of the Barbican Estate in the City of London. This retrofit project was based on a new design concept by the Landscape Agency in York in cooperation with Nigel Dunnett from the University of Sheffield. To meet the requirement of a significant reduction of irrigation and maintenance needs for Beech Gardens, their design concept provided naturalistic meadow-like flower-rich vegetation being, however, robust and drought-resistant enough to tolerate low water availability and requiring only little maintenance throughout the year. ZinCo provided the necessary green roof system for this ambitious landscape scheme.